The beginning of finals and the end of the semester
As finals begin and the semester closes, some students have become more conscious of their grades.
While the end of the semester may bring relief to many students in the wake of the holidays, some students may be stressing over what grades are coming home. The most recent progress report ended on Nov. 4, and with the first semester coming to a close on Dec. 15, students will receive their report cards digitally via email.
"I'm trying to get everything ready for all of my classes and get a higher GPA. I've been turning everything in so far. My grades are pretty good right now." junior Valeria Vasquez said.
With the last progress report ending on Nov. 4, students were given an updated copy of their grades for review. The progress report should have given students a decent idea of where they stand with their grades. Now is the time for students to lock in and raise any grades they need to.
"I'm almost certain that I will get good grades at the end of the semester," senior Zach Esquivel said. "I am trying to slightly improve my grade in AP Lit because I'm not very good at writing which is what most of the class revolves around."
The stakes are high for many seniors approaching the end of their high school years. With college deadlines coming and going, good grades are crucial for these soon-to-be high school graduates.
"I recently applied to Cal State San Marcos. I have a 4.05 GPA which is far above the minimum for applying so I plan on going there for at least my first 2 years of college," Esquivel said.
The school counselors are a great option to visit if you need extra help working on your grades. They have options such as credit recovery for those who need it as well.
"The number one thing would be reaching out to teachers. If you could talk to your teachers about what you could still do to pull up your grade, whether it be turning in assignments or retaking a test, then your teacher will be the one who can really guide you on what to do to improve your grade," said Susan Martinez, school counselor.
The last few weeks of a semester can be the most stressful concerning grades. Now may be the time for students to reach out to teachers, counselors, and peers to see how they can address any problems they're currently having with grades.
About the Contributor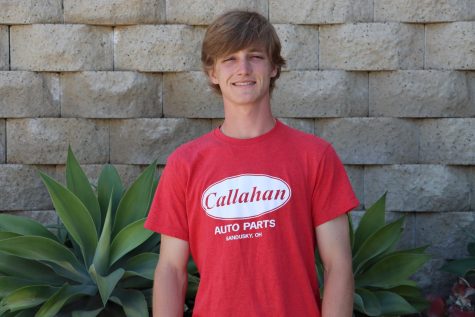 Jay Peters, Staff Writer
(He/him) Jay is a senior who joined the Silvertip staff in 2022. He believes that Mission Hills Silvertip is a key player in informing students and has...