"She Kills Monsters" exceeds expectations, wows audience
Mission Hills fall play, "She Kills Monsters", enthralled audience
On Nov. 3, the Mission Hills fall play, "She Kills Monsters," was presented in the theater for the first time. All of the showings made an impact on the audience, and its final performance was on Nov. 5. The show, which takes place in 1995, follows a teacher named Agnes, on a journey to get to know her little sister—who passed away—through Dungeons and Dragons.
"'She Kills Monsters' has been such a fun fulfilling experience. It's so rewarding to see all the hard work and long rehearsals you have put in turn out to be something you really love. It's also just really fun with all the super sweet and funny cast members always there to support you," said sophomore Jessica Post, who portrayed Tilly in the play.
From on stage to in the audience, "She Kills Monsters" was an astoundingly immersive experience. The plentiful amount of jokes and the morals discovered at the end between the sisters made the performance a memorable one.
"The performance makes you actually feel like you're in another world. Everyone does such an amazing job getting into character. It's very inspiring… I would've gone to see it multiple nights if I could've," said senior Abigail King.
The show was made possible by all of the members of tech theater, the staff, other supporters, and of course, the amazing actors. The director also believes it was a huge success.
"It was so satisfying to see the end result come to life each night on the stage. Ultimately, the show ended up being exactly what it should have been, and I am very proud of what we all accomplished," said "She Kills Monsters" director Dana Carr.
Director Carr also mentions how the choreography of the fights was a major contributing aspect to the play's positive impact on the audience. All the work put into the piece of art not only affected the audience, but gave the cast a unique and memorable series of night as well.
"Because we collaborate for such a long time, strong relationships develop; the theater community as a whole is like a second home to many people. The show made a strong connection with the audience," said junior Italya Lewis, who was the narrator of "She Kills Monsters."
Overall, "She Kills Monsters" thrived with activity and laughter, created by the generosity of all of those watching and working on it beforehand, was very well made and resulted in happiness in the audience.
About the Contributors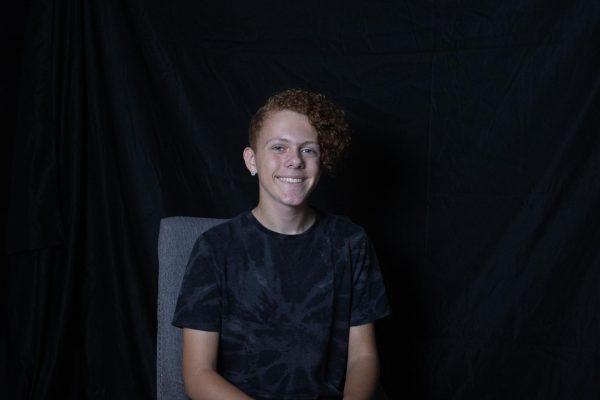 Daniel Ashlock, Editor in Chief
(Any/all) Daniel Ashlock is a sophomore working in the Silvertip for a second year. Daniel believes that publishing news and spreading awareness in ONE...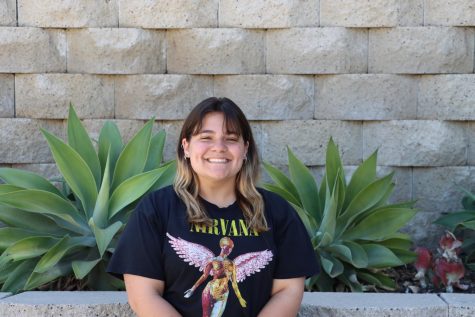 Celeste Vaca Jimenez, Photography Editor
(She/her) Celeste is a Junior who joined the Silvertip her Sophomore year and is now this years Photography editor. She loves to learn about cameras and...