World Kindness Day encourages individuals to come together through kindness
World Kindness Day emphasizes the importance of being kind to anyone in any environment.
November 13 marks World Kindness Day, a holiday to spread kindness to everyone. Established by the World Kindness Movement in 1988, kindness has been emphasized by this day for 25 years.
The World Kindness Movement is a non-profit organization with the mission of encouraging people to be kind by uniting the world. Twenty-seven countries with representatives are members of the movement, including Australia where the World Kindness Movement's current secretariat is located, all in an effort to create a more conscientious environment.
"You have to be kind to receive kindness in return, so you can respect [everyone] around you," freshman Drake Vaca said.
2022's theme for World Kindness Day is "Be Kind Wherever Possible." With the spirit of the holiday centered around being a kind person, it is emphasized to do so in any condition.
"Kindness is important because it makes people feel good and in a way, it makes you feel good too because I think it's just human nature, just to be kind to people," sophomore Natalia Figueroa said.
Ways to be kind can include giving compliments, being a good listener, doing volunteer work and checking in on how friends are feeling. Being kind to oneself is also considered to be important.
"[Something kind I did was] giving my friend a hug this morning because she wasn't feeling the best because she had rolled her ankle [for] one, and she wasn't feeling the best mentally and giving her a hug made her feel better," junior Adan Momtanez said.
With November being National Gratitude Month, having gratitude is also highlighted this month. Being grateful can be another way to be kind during World Kindness Day.
"I'd like to thank my mom for always being there for me and even when I'm being hard on her, she's always there for me when I need it," Natalia Figueroa said.
Mission Hills has ways on campus to promote kindness. Clubs in which members can do kind deeds through volunteer work include Key Club and Interact Club, with meeting information on their Instagram pages. The World Kindness Movement website can also be referenced here.
About the Contributor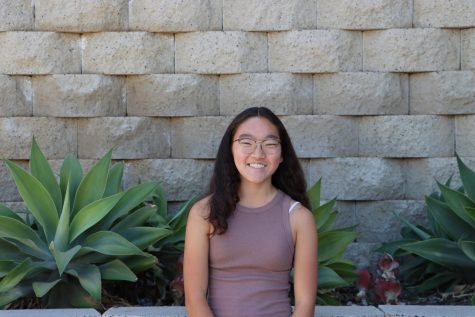 Lori Nishiguchi, News Editor
(She/her/hers) Lori Nishiguchi is a sophomore who joined the Silvertip in 2021. Lori believes that unbiased, truthful information is key to an accurately...