San Marcos mayoral candidates to improve quality of life for residents
Canididates Rebecca Jones and Randy Walton are looking to improve life in San Marcos.
On Nov. 8, elections will be taking place in San Marcos, and the future of this city will be influenced by who gets elected for mayor. This year, incumbent Rebecca Jones is running for re-election as a mayor and is running against Randy Walton.
"San Marcos holds a very special place in my heart, and I want to vote for a mayor that will prevent that from changing. I am not sure who I am going to vote for yet, but I am planning on learning about their plans for this city and take it from there," senior Anthony Harte said.
Rebecca Jones is a long time San Marcos resident that has been involved in the community for over 16 years. She served in the city council from 2007 to 2018, and served as vice mayor from 2012 to 2018. In 2018, she was elected mayor for the first time, and is running again this year.
During her first term as mayor, Jones has prioritized public safety, promoted clean streets and parks, and ensured financial responsibility. Since her election, San Marcos has built 10 new parks, reached the lowest crime rate in the city's history, and has led our fire department to receive the Class One Public Safety Rating. On her campaign website, Mayor Jones said that this year she is planning to run again because she wants to "fight for our beautiful city, to maintain local control and work hard for you, making our San Marcos a place we are all proud to call home."
"So far, I have no complaints with what Rebecca Jones has been doing, the city looks great and because of all of the new construction projects it is set to look even better," senior Bryan Purpura said.
On the other hand, Randy Walton is running for the position as mayor for the first time. He claims that traffic and house affordability are the most pressing issues we are currently facing and under our current leadership things have not improved. Walton has been serving the San Marcos community for 20 years. In 2018, Walton was elected for city council representing the second district. Prior to this, he served on the governing board of San Marcos Unified District.
He is running this year with the intention of focusing on traffic, affordable housing, and sustainable growth. In an interview conducted by Fox 5 San Diego, Randy Walton said, "as your next Mayor, I am ready to build a smart, safe, and sustainable San Marcos for generations to come."
"Randy Walton looks like a promising candidate, I like how he is really clear with what problems he wants to address in San Marcos," said senior Joshua Tobi.
As Mission Hills students, and more importantly, as citizens of San Marcos, it is critical to learn about these candidates running for mayor to not only maintain the qualities of San Marcos we love but hopefully improve those we don't.
"[Being] born and raised in San Marcos, I have come to love this city. I hope that our future mayor, whether it be Rebecca Jones or Randy Walton, will make sure that this city not only stays great but gets even better," senior Gian Alvares said.
Edited November, 16th 2022: For clarification, this is a news article- writers have limited opinions and bias as much as possible to prevent misinformation/swaying readers' perspectives. The article states what the candidates themselves have told the public as to what they are planning on doing, and staff writers have reached out to students to best represent the student body. For more concerns, please reach out to the news editor.
About the Contributors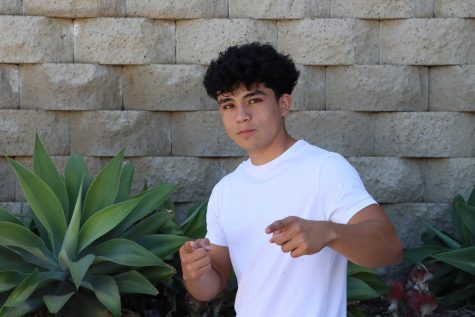 Fabian Garcia, Podcaster
(He/him) Fabian Garcia is a Senior who joined the Silvertip staff in 2022. Fabian believes that Silvertip news provides students with an opportunity to...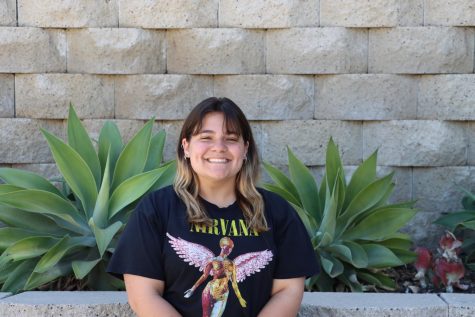 Celeste Vaca Jimenez, Photography Editor
(She/her) Celeste is a Junior who joined the Silvertip her Sophomore year and is now this years Photography editor. She loves to learn about cameras and...