Taylor Swift's 10th studio album "Midnights" out Oct. 21
Fans are ecstatic about the upcoming release of Taylor Swift's tenth studio album, "Midnights."
Taylor Swift has been known to be a powerhouse in the music industry, popping out five albums in the last four years. Recently Swift announced her 10th studio album, "Midnights," which will be released on Oct. 21.
The story starts during this year's MTV Video Music Awards. Taylor Swift was presented with the Video of the Year award, the most covenant accolade of the night, and during her acceptance, she decided to cryptically tease fans with new music. She revealed that her brand new album would be out in the fall, and also stated to meet her at midnight. Less than an hour later "Midnights" was revealed, sending the internet into a frenzy.
"As a young girl it was inspiring to see how far Taylor has come as she announced her new album following the win of her 14th VMA after being told she didn't deserve her first one," senior Lola Simmons said.
Not much is known about the album, except that it will have 13 tracks. Every other midnight, Swift has taken to TikTok to release a new episode of a series entitled "Midnights Mayhem With Me," in which she lets fate decide what track she will reveal to us off the forthcoming album.
The tracks were revealed one by one via MMWM on TikTok. The album contains the tracks 'Lavender Haze,' 'Maroon,' 'Anti-Hero,' 'Snow on the Beach ft. Lana Del Rey,' 'You're On Your Own, Kid,' 'Midnight Rain,' 'Question…?,' 'Vigilante Shit,' 'Bejeweled,' Labyrinth,' 'Karma,' 'Sweet Nothing,' and 'Mastermind.' Fans are intrigued with these titles and are speculating that "Midnights" will be a mystifying retro pop album.
"[I think it will be] kind of like a dreamy pop vibe, and synth vibes, I think a couple songs will sound like 'clean,' cause its really sad, and vulnerable, but its pop," senior Ria Rao said.
Fans have heavily theorized that there will be a lead single and music video for the upcoming album. The chances are high, as Swift has always had a lead single for her releases, the only thing to question is when. During a chaotic midnight, Swift announced the lead of the album would be the vulnerable song, 'Anti-Hero,' and it would have a succeeding music video release the next day.
Along with the speculations about a music video and single, a new album means possible new collabs. During a late-night TikTok, Swift sparked rumors of a possible Lana Del Rey collab as she was seen wearing the same shirt as she was in a surfaced photo of her, Lana Del Rey, and producer Jack Antonoff. It was later confirmed during one of Taylor's MMWM episodes that Lana will be featured on the track 'Snow on the Beach.' This has excited both fans of Swift and Del Rey, as fans have been dreaming of a collab for years.
"I am really excited for Lana Del Rey and Taylor's collab, I am a big fan," freshman Adalee Bepyavstev said.
"Midnights" is a highly anticipated album in the music industry, and possibly one of the most exciting of the year. From possible internet-shattering collabs, to a return to pop music, Taylor Swift is proving once again she is the "it" girl of the music industry.
About the Contributors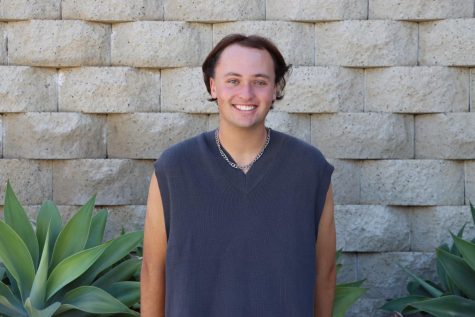 Ian Waters, Editor in Chief
(He/him) Ian Waters is one of the Editors in Chief for The Silvertip 2022-2023 year. As co-leader of the Editorial Board, he contributes to the success...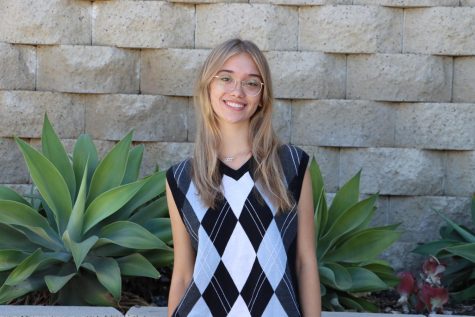 Marissa Malone, Arts & Entertainment Editor
(She/her) Marissa Malone is a senior who joined the Silvertip staff in 2021. She believes that the Silvertip is a fun and creative community that produces...