Students get involved with new and returning clubs at Club Rush
No matter their interests, many students found clubs they could resonate with on September 7. With the weather being considerably hot at 97 degrees Fahrenheit during lunch, students were able to not only explore, but bring other students together around newly introduced topics as clubs.
"Personally I love thrifting, it's something I'm passionate about and I've done for a while now, it goes deeper than just thrifting. It goes into why buying from fast fashion is wrong because workers get paid less [for] the work that they do…hopefully by the time me and my [partner graduate], there's still people who want to continue this club…this is our first year, our first time and we hope it continues," said senior Guadalupe Chapparro, vice president of Thrifting Club.
Some clubs have also returned to Mission Hills after being picked up by new leadership. The expectation for some is to stay an active club in the future and to continue to involve the student body.
"It just seemed really fun trying to bring [chess] back and bringing [it] into the community, it could be a really incredible opportunity because chess can be played by anyone really, no matter how skilled you are. You're still going to have fun. I'll definitely try to continue this my junior and senior years hopefully as president," said sophomore Belle Woolstenhulme, vice president of Chess Club.
The newer and returning clubs, along with continuing clubs, caught the attention of many. Some even joined several clubs, all of different focuses.
"I joined Half the Sky, I think I'm going to join Mock Trial, I joined Baking Club, and I'm trying to find Model UN. [I wanted to join Mock Trial because] I'm planning on being a civil cases attorney, that's my career plan right now, so I'm just trying to work towards that and I feel like Mock Trial will give me some good experience to make a foolproof argument and do that kind of stuff," sophomore Zahid Perez said.
Mission Hills hopes for every Grizzly to be involved and have a sense of belonging. With the variety of available clubs, most everyone is bound to find a community of similar pastimes and priorities.
"I really hope that our Grizzlies can get connected and if not, I want to be someone that can connect them with a resource with a club out here so they can feel like they're part of something, because they do belong here," said Eric Cruz, school counselor.
All currently available clubs for this school year can be found here, with information on how to start and join a club included. Everyone can find a place for themselves at Mission Hills with the unique clubs and staff to help you learn about them.
View Comments(1)
About the Contributor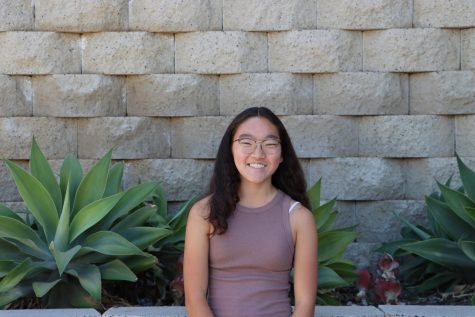 Lori Nishiguchi, News Editor
(She/her/hers) Lori Nishiguchi is a sophomore who joined the Silvertip in 2021. Lori believes that unbiased, truthful information is key to an accurately...