Emily Ha serves in academics and athletics
With compassion and determination, Emily Ha is ready to take on her next adventure: college. Her experiences in the classroom and on the tennis court has helped shape who she is and has opened her eyes to the endless possibilities in her life.
"I think people would describe me as smart, and I hope people think I'm friendly too, but I'd describe myself as driven. I think I've set goals for myself that I have more or less achieved over the past four years," Ha said.
Over the past four years, Emily has found many ways to get involved in the school. Having been a member of the academic league her freshman year, the tennis team since sophomore year and treasurer for NHS her senior year, there is no doubt that Emily has left her mark on MHHS.
"I did academic league my freshman year, mostly because my older sister had dance practice so I would have to wait after school for her anyways, but it ended up being pretty fun and I'm thankful for the experience with this team and with my tennis team. I played tennis for three years and met really great people through it," Ha said.
After high school Emily hopes to travel over the summer and hang out with her friends before attending UCLA to major in environmental science, but she may change her major to political science.
"I've always been interested in environmental science, but I'm not sure if this is what I want to do as a career. I may switch my major to poli-sci after I complete my GE's and see what I like best," Ha said.
Looking back on her last four years, Emily is very proud of all she has accomplished and has a few words of advice for lowerclassmen.
"Plan ahead, but also find a balance between school, extracurriculars, and life outside of school. I also think it's smart to surround yourself with people who have your best interest, but looking back I am proud of everything I have done," Ha said.
View Comments(1)
About the Contributor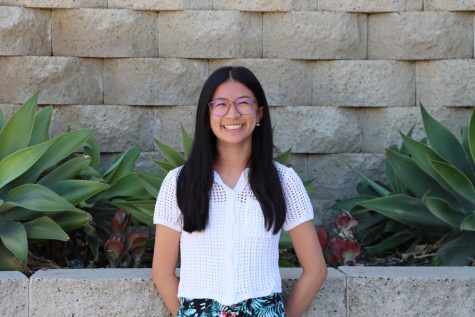 Samantha Wong, Editor in Chief
(She/her) Samantha Wong is a senior and has returned for her fourth year in journalism. In her free time, Samantha enjoys reading, sewing, drawing, and...