Disney's stance on 'Don't Say Gay' bill
Disney failed to condemn Florida's 'Don't Say Gay' bill
Disney Enterprises, Inc. has recently been criticized by many fans and employees due to their inaction against the Florida 'Don't Say Gay' bill; a bill that silences LGBTQ+ kids living in the state.
"I think it hurts because even if Disney is making content that supports gay rights, it's done out of pressure from people. They are only doing it for money and people pressuring them. This hurts me and other kids," senior Bec Vavrek said.
The 'Don't Say Gay' bill will restrict discussion about gender identity and sexual orientation in classrooms and overall limit talk about the LGBTQ+ community. The bill has recently been passed, despite the controversy.
"It's awful. Kids need to learn early because later when they grow up they'll realize they are not being themselves. Lots of trans kids will be affected since later during puberty they can't reverse it. […] I thought we were moving forward," sophomore Daniel Eddy said.
This controversy comes after Disney was found having a history of donating money to Republicans who support the 'Don't Say Gay' bill. Disney has responded by claiming that they support the LGBTQ+ community through their content.
"All those people at Disney probably don't support gay rights at all. They benefit from that. Gay rights is human rights and Disney won't benefit from that," Eddy said.
After the information about Disney, people began to protest, and websites and petitions were started to hold Disney accountable. Pixar employees have spoken out about Disney censoring any LGBTQ+ content in their movies in the past, and still continues to do so. Some other companies like Marvel Studios even made statements that they strongly stand in favor of the LGBTQ+ community.
A few people that also work at Disney also have taken action against them. Some employees staged protests and walkouts. Disney show creators — like Dana Terrace, creator of "The Owl House," — have also blamed the company for their actions. Whether Disney will be hugely affected by this whole situation or not is up for debate.
"Disney is a huge corporation. It's possible it's not going to affect them negatively. But this can spark conversations and other things that are important. Disney is huge, but pressure can be impactful. It's disappointing this is happening," Vavrek said.
The future of Disney and their response is a story still going on to this day. The 'Don't Say Gay' bill impacts many people, not just in Florida. A bill that silences and limits other peoples rights to be themselves affects everyone. This hasn't been the only anti-LGBTQ+ bill here in America, with many others already existing and being passed. One major example of this is the new Ohio bill introduced that restricts talk about diversity and LGBTQ+ topics. Disney supporting actions that are homophobic and transphobic shows that these ideas are still rooted in our society. It also discourages many fans who once looked up to Disney.
Even here in California, this shows people that they need to remain vigilant and stay alert to the constant homophobia and transphobia in society. Fortunately, there are also many ways to support the community as well. Consider donating to the Zebra Coalition to support LGBTQ+ youth.
About the Contributor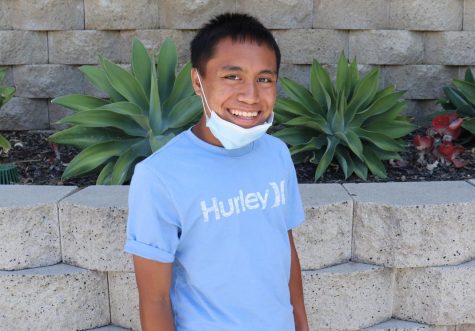 Jesse Calado, Staff Writer
(He/Him) Jesse Riley Calado is a freshman at Mission Hills, looking forward to working as a photographer during his first year in journalism. His interests...