'Type your question here,' Paper will answer it
The tutoring resource Paper provides support for students 24/7
Turning in an assignment by the due date can feel like a race against time and seeking help on a difficult assignment can seem almost impossible. With access to Paper, struggling with these problems can be a thing of the past..
Paper is a tutoring resource for students available 24/7 in languages including English, Spanish, Mandarin and French. A resolution from the governing board of San Marcos Unified School from August 18th, 2020 included a quote of $367,500 a year for students in 4th-12th grade and teachers to have free access to Paper. This quote lasted from Aug. 18th, 2020 to Aug. 17th, 2021.
"The district purchased Paper during the 2020-21 school year to provide academic support and tutoring for students 24/7 during school closures. We continued with Paper the 2021-22 school year due to the research that shows that tutoring is one of [the] most impactful interventions for students. Paper was the only 24/7 online resource for all subject areas including feedback on writing assignments," said Stephanie Casperson, director of educational technology.
Paper has features that provide assistance for a specific class, essay review, and the ability to chat with a tutor in real time for any subject. Paper instructs students using "high dosage" tutoring, a method meant to help with learning gaps similar to what some students are experiencing.
"There were actually tutors who understood the topic I was interested in doing, like geometry. I'm not doing so well in that class, so I go to Paper sometimes and they really help me. Those tutors show me step by step how to solve the problem. It actually works for me so I'm doing better in geometry now. I highly recommend it if you're struggling in any of your classes, not just geometry or math," sophomore Moises Guimet said.
Upon first use, Paper will ask what subject one feels the best in and the way one studies best. Paper personalizes a user's experience in many ways, from the way one is taught to the tutors one gets matched with.
"Every time we have a question in each subject, for Paper there's a certain tutor that specializes in that subject… they help you out with every question you have and then they go into depth with it so you fully understand. I've used it for AP U.S. history, algebra II honors, we also did an AP statistics [tutorial], so yeah, any [subject] basically," said junior Savannah Persing, an AVID student who uses Paper weekly.
Teachers can see when students use Paper for the class they teach. Paper can offer support for struggling students who may not be able to immediately contact or get a response from teachers, which may lower burdens on both sides of student-teacher communication. While teachers were informed about Paper by the Educational Services Department, many educators themselves do not know about the resource, leaving its value to go unnoticed, according to Casperson.
"My understanding is that [Paper] provides additional assistance learning core concepts but I really don't know how. I wish our administration would train more teachers on Paper so I could learn how to effectively use/promote it," said science instructor Michael Butler.
Along with tutoring students, Paper has provided Mission Hills with a press media kit to help promote Paper. Paper is accessible through SMUSD Cloud and through its direct website paper.co.
About the Contributors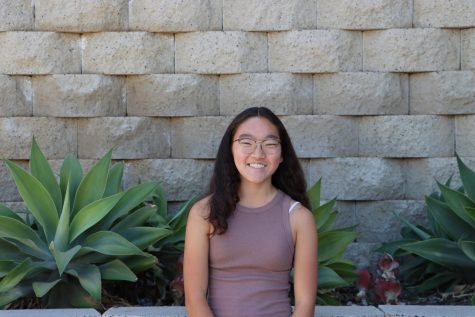 Lori Nishiguchi, News Editor
(She/her/hers) Lori Nishiguchi is a sophomore who joined the Silvertip in 2021. Lori believes that unbiased, truthful information is key to an accurately...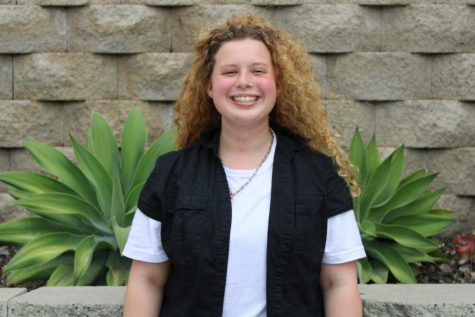 Kenzi Holmes, Photography Editor
(She/Her) Kenzi Holmes is a Sophomore who is a brand new staff member at the Silvertip who joined in 2020. Kenzi believes that the students at Mission...