Fly like a G3
The Grizzly Graduation Goals are representative of what it means to be a Grizzly
The G3s are often on the walls of Mission Hills classrooms, but are hardly ever mentioned by the teachers and staff that value these principles. Students see the G3s everywhere, yet are left to wonder "what it means to be a Grizzly," as written on all G3 posters.
The Grizzly Graduation Goals (G3s) have been in the spotlight more often due to Western Association of Schools and Colleges (WASC) coming to Mission Hills this year. WASC normally checks in every six years, but due to the COVID-19 pandemic they will visit for the first time in seven years virtually on March 20th to March 23rd. WASC evaluates public, independent and other kinds of schools to accredit them; accreditation allows for Mission Hills to be an accredited California public school.
"When WASC comes through, they're looking for things that every high school has. Every high school has some goals for their graduates for what they're going to do while they're on campus and how they set them up for success afterwards… we just happen to call ours the G3s, so when [WASC comes] in, that's the lens they're looking at is 'what are [staff] doing to help these students graduate and go beyond?'" assistant principal Shehan Sirimanne said.
G1 is being academically prepared. G1 means to fulfill graduation requirements and reach education standards by understanding what is taught in class. To do so, communication with others through different kinds of media like reading, writing, speaking and listening is key.
"Being academically prepared is also being mentally prepared as well. And so I hope to instill in my students the confidence that they can handle any class that's given to them as long as they're interested in it. G1 is important to me because ultimately I find that it is the importance of being a teacher," said Cole Baratte, head swim coach and an A.P. US history and psychology teacher.
G2 is being creative and productive. Thinking outside of the box and looking at issues from different perspectives is essential for this goal, as the main idea is to solve problems. The best ways to do so are to work collaboratively and use technology to help effectively get past drawbacks.
"I feel like sometimes there's a perception that art class is just fun and easy… it's definitely fun, and for some people it is easy to make art. However, for many students it is hard to express themselves and it's hard for them to get creative because they've been so conditioned to do the things they're told instead of making their own plans to realize," said Cari Jean Nelson, pageantry director and ceramics teacher.
G3 is being connected to the community. The idea of G3 is to get involved with the community inside and outside of Mission Hills. Participating in school events like spirit days and attending sports games are ways to socially interact with peers on campus. Getting involved with the world outside of school can look like doing volunteer work and community service.
"[Giving back to the community] defines who I am, the motivation to do that is something that makes me impatient sometimes because I really want to be able to make a big scale impact to help as many as I can and as soon as I can… just trying to reach out to your community and help others on a daily basis is I think really essential," said sophomore Nikita Jadhav, sophomore class president and part of ASB's diversity commission.
Mission Hills offers many opportunities to fulfill the G3s. With course selection already starting for each grade level on different dates, choosing classes suitable for oneself is important in doing so, particularly for G1 and G2. Additionally, joining clubs can specifically help accomplish G3 and be a way to connect with others outside of a classroom setting. Information about classes available next school year can be found on the 2022-2023 course catalog and details about clubs can be found here.
About the Contributor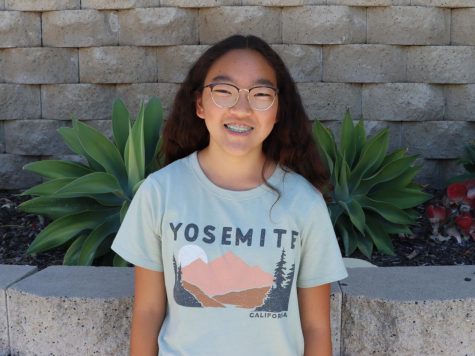 Lori Nishiguchi, Staff Writer
Lori Nishiguchi is a freshman who joined the Silvertip as a staff writer in 2021. Lori believes that the voices of young writers and dreamers should be...