Women in STEM Club create connections over tech
Women in STEM club brings together young women who have a passion for science, technology, engineering, and mathematics (STEM). They explore the various STEM fields and learn about scholarship opportunities and internships. The club was formed to encourage girls to explore science, as, currently, the subject is male-dominated.
"We try to learn about what each field does in engineering, and we try to have guest speakers. It is really just a place for girls who are interested in STEM to hangout and make friends," said club president Sara Huffman (12) the club president.
The club also takes the members to many STEM-related events. Last year, they participated in a field trip to the California State University San Marcos' Manufacturing Day event, where students had the opportunity to learn about how different STEM companies work. It gave them a chance to explore the many different STEM jobs offered.
"It was a morning event where students were able to visit about 30 booths set up by different local STEM companies. At these booths, they were able to learn about a variety of different STEM career opportunities and be exposed to some of the latest technologies," said Katharine Carl, the club advisor, and MHHS teacher.
Only around 28 percent of the STEM work field are women, according to AAUW. The Women in STEM club wants to help increase that number. Their mission is for girls to be inspired to explore science topics and be more represented in the scientific field.
"I am interested in the STEM club because I would want to disprove the stereotype of men being smarter than women, and I would like to prove to everyone that I do not need anyone to be successful in life. This club is a great idea for women who want to pursue a career in STEM. It will help them get a sense of what will happen in the future if they continue in the STEM field," Hypatia Snow (9) said.
Due to virtual learning, the club meets through zoom. They have weekly meetings every Wednesday at 4 pm. If you are interested in joining, email the president [email protected], or their advisor [email protected].
About the Writer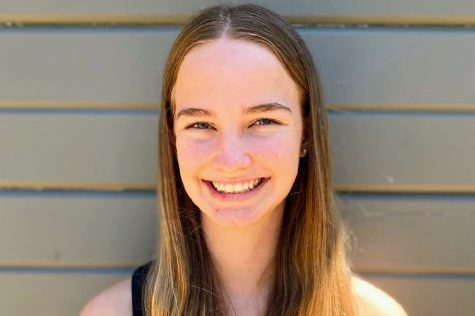 Isa Tettero, Staff Writer
Isa Tettero, a freshman, has just joined Mission Hills High School's newspaper, the Silvertip. With her job as a staff writer, she will write about current...