Art Club wants to help inspire other's creativity
Improvement and growth are important in any aspect of life, especially in art. Art club is dedicated to helping students improve their art skills by providing live lessons and tips on whatever is needed.
Art club is a safe environment where those with every range of skill can find help and guidance. Members will be introduced to different forms of art, while also trying out new trends that are popular amongst artists on social media. As a club, their mission is to inspire others to continue or try creating different forms of art.
"We will do everything we can to help you with your needs when it comes to art in general or specific elements of art. We have club leaders who are experienced in many forms of art like digital, traditional, painting and more," Juvelle Madrinal (11), Art Club President said.
For the month of October, the club participated in inktober, where each day of the month a different drawing is done focusing on a different skill each day. Members were encouraged to do the challenge drawing in their own style. The club plans to do more drawing challenges like this throughout the year.
"I am not good at drawing but I do like to paint because it helps me relieve stress and it's very peaceful. I would join Art Club because I want to improve my skills and I love meeting new people," Ariana Baltazar (10) said.
Art club leaders try to help individuals with their focus and provide assistance to members who are struggling or just want to improve in an area. The club allows members to express themselves through their artwork by working with each individual on their projects, giving advice and helping them develop their own style to showcase in each artwork.
"I like drawing because I feel like I can easily draw out how I'm feeling and I think it's fun. It also takes my mind off of anything that's been bugging me. I would join Art Club because I would love to share my artwork with others," Sierra Stanly (10) said.
Art club is a supportive place where aspiring artists can go to improve in various areas or to simply make new friends. All skill levels are welcome and no experience is needed. Art Club is now meeting through their Discord. To get access email [email protected] To join this club, text @mhhsar to 81010, and be sure to follow them on Instagram @mhhs_artclub.
About the Contributors
Samantha Wong, News Editor
(She/Her) After two years as a staff writer, junior Samantha Wong has returned to the Silvertip for a third year. In her free time, Samantha enjoys reading,...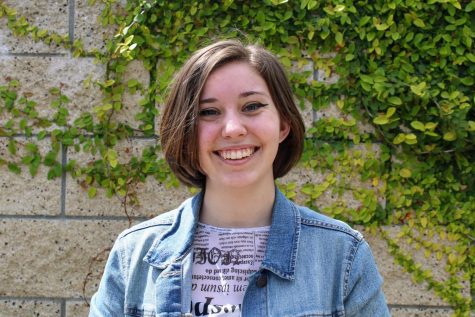 Katelyn Mandell, Photo/Graphics Editor
(She/Her) Katelyn Mandell is the Photo/Graphics Editor for the Silvertip. This is her second year in the journalism program, making her debut as a staff...