Racial Injustice Protests
   Starting late May, a spark to speak up against the violence police officers are showing towards the Black community was lit. On May 25, George Floyd was killed by a white police officer, Derek Chauvin, who pressed his knee on Floyd's neck for almost nine minutes. After a video surfaced on news outlets and social media platforms, outrage against the police brutality spread quickly across the U.S. and overseas. 
   "George Floyd's death was a turning point because it really helped people open their eyes and see just how wrong people of color are being treated by police officers all over the world for years upon years,"  Hailey Noce (10) said.
    Protests broke out immediately the next day and continue presently. The officers involved in Floyd's death; Derek Chauvin, Thomas Lane, Tou Thao, and J. Alexander Kueng, were charged for their actions, however many other police officers have not been charged for similar brutalities. Many continue to advocate for Breonna Taylor, Jacob Blake, and Daniel Prude as well as many others. For Breonna Taylor's case, her family was granted a $12 million settlement from officials in Louisville, Kentucky. However, activists still say justice has not been served due to the fact that no officer has been charged.
   "The Black Lives Matter movement is important because we all should be treated like people and use our voices to speak up and bring all races together, like they should have been in the first place," Kaylah Espinoza (10) said. 
   While protests shortly after Floyd's death were violent and destructive, recently Black Lives Matter (BLM) protests have become less aggressive. According to charts from the Armed Conflict Location & Event Data Project ( ACLED), only one out of 10 times authorities have to intervene. When authorities do intervene, they use tear gas, rubber bullets, or pepper spray. That use of force by authorities in some instances escalated tensions and increased the chances of violence, which has led to riots in Seattle, Washington and Portland, Oregon. After recent events, Portland mayor, Ted Wheeler, announced that in efforts to reduce the violence the use of tear gas by the police would be prohibited.
   "There needs to be repercussions for these acts and the system should not be able to keep getting away with these hurtful actions. We are tired of being oppressed and seen as a threat because of our skin color," Michyla Huff (12) said.
   Counter protests have also occurred in some places. There have been more than 360 counter protests between May 24 and August 22 — forty two of which turned violent. One violent counterprotest happened in Oregon on September 7. The incident happened at an American Lives Matter rally in Salem, Oregon. From Salem, the group descended to downtown Portland and the crowds clashed with BLM protestors. Authorities were called and the night ended with two arrests.
   BLM is a call to action and a response to anti-Black racism. While many still wait for their justice, some officers have been charged or are on trial. To get updates on the current issues and to find out ways to support the movement, visit the Black Lives Matter website or follow them on facebook, twitter and instagram.
About the Contributors
Samantha Wong, News Editor
(She/Her) After two years as a staff writer, junior Samantha Wong has returned to the Silvertip for a third year. In her free time, Samantha enjoys reading,...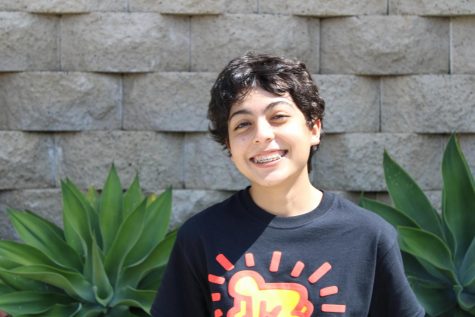 Sophia Novelo, Editor In Chief
(She/Her) Sophia Novelo is a senior and this is her second year in journalism. As an Editor-in-Chief, Sophia fosters an environment in which students'...