How Melina Eftekhari has created her legacy
Melina Eftekhari has left a lasting impact on Mission Hills upon graduating.
During her time at Mission Hills, Melina Eftekhari has proved that it is possible to turn your interests into a passion as she has been able to turn her four years of high school into a time that has been representative of her interests and desires.
Eftekhari has held a reputation of being an academically intelligent and a warm-hearted individual. Many know her as a STEM student who devotes herself to the Math Club and the Robotics Team, taking advanced community college math courses and even tutoring college students herself. However, time and time again she has proved to be someone who represents what being a grizzly and the embodiment of what the Portrait of a Graduate really means.
"Melina devotes hours of her time to supporting MHHS students in AP & Honors classes, especially in the area of history. When she tutors students, I can see her genuine passion for history and desire to help others. I can't imagine our leadership or tutoring program [I Am AP] without her," said Mrs. Markgraf, the I Am AP advisor who has gotten to know Melina through her consistent contribution to the program as a tutor and coordinator.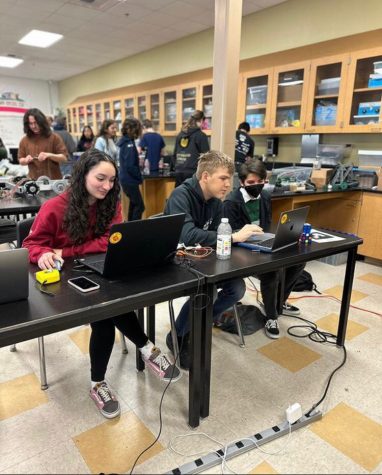 Eftekhari has had a large impact on the campus advocating STEM representation. When she created the Math club, she envisioned a place on campus that allowed individuals to learn new concepts and applications of math in an engaging way outside of the classroom. Eftekhari utilized her passion for the subject to create this club so that students could find confidence and a newfound interest in math. As the president, she serves as an advocate for students, encouraging each and every one of them to ask questions. In doing so, she hopes that people find a passion for math just like she did. She has further exercised this passion as a tutor for I Am AP, where she greatly enjoys witnessing students gain confidence in themselves and in their ability to learn.
Outside of class, she exercises her creativity with the Iron Kodiaks, the robotics team here at Mission Hills. She is the software lead for the Iron Kodiaks and became the leader she is now after picking up on coding skills. This has led her to work on a data science research project that utilizes coding principles.
"
Stay curious and run with your interests. Join any club that you potentially find interesting and you may end up learning more about yourself and your future plans from that club
— Melina Eftekhari
One day Mission Hills students will be studying Melina Eftekhari and her contributions to space exploration, as she aspires to work on creating rockets especially for upcoming Mars Missions. Whatever it will be, Mission Hills knows that she is capable of great things as she moves to study computer science.
"I will definitely miss the people I met at Mission Hills. Small moments such as walking to class with friends and spending time with them during breaks will be left in the past. I definitely think that everyone has a lot to learn from each other since everyone is unique in their own way," said Eftekhari.
About the Contributor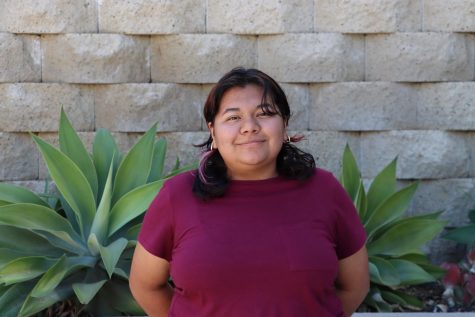 Kelly Amador, Staff Writer
(She/her) Kelly is a Senior and this is her first year as a Silvertip staff member. She loves that the Silvertip crew has created a safe space where students'...