HOMH: Yasmin Binkier the artist with diverse taste
Yasmin Binkier dips her brush into the different sections of art.
"First, I started off with painting and drawing because it [came easy] to me when I was younger. I started my freshman year with Painting and Drawing 1. But then due to COVID, I didn't do art my sophomore year…But then junior year, I was kind of doing everything. Since COVID, I thought, like, doing more in-case that happened again…to just enjoy my junior year. [In tech-theater] someone has the plan and they give it to you. I need someone to give me the instructions or the blue-prints for the set. It was hard at first because there was a bunch of new people that didn't know what was going on [this year]…It is fun showing people the ropes. So I have to be really patient and show them how to clean brushes. For AP Ceramics and AP Painting and Drawing, I have to go for a theme for the portfolio. I mean you do get a lot of freedom with that theme, but it just has to tie together. At Palomar…there is a bunch of things that I really like that are mostly in the arts, like graphic design, because it is all of the techniques. But I also want to continue ceramics. My career…can go multiple ways…because I have a lot of openings to get into that career and that career..so it's like where do I go?"
About the Contributor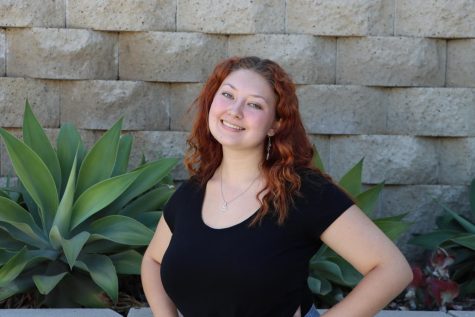 McKenna Crenshaw, Features Editor
(She/her) McKenna Crenshaw is a senior at Mission Hills and joined the Silvertip team during her junior year. As this year's Features Editor, she is...