Mykal Mena: A mixtape like no other
"Mena's radiant energy flows not only through himself, but also through those he interacts with."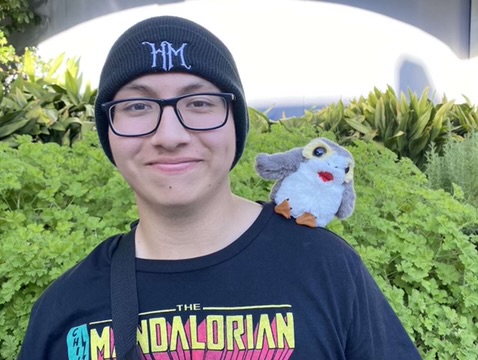 Mykal Mena is synonymous to a mixtape; a mix of old and new, non-conforming and unique. Whether you see him in person or acting on ONE TV, his genuine, self-proclaimed childlike spirit is infectious.
"I'm just someone who is trying to put a smile on people's faces everyday," Mena said.
Mena's radiant energy flows not only through himself, but also through those he interacts with.
"He's very kind hearted… deep down when we all have serious talks and listen to each other he's there for us and for somebody I met within a year, I would say he's a great friend," junior Taylor Groff said.
After high school, Mena plans to find work, save up money and potentially attend a trade school. As for a possible long term career, he hopes to be editing or producing music.
"He is definitely a cool guy and works really hard in [digital music 2]. He's grown a lot in that class as well, he's gotten quite a bit better at making and producing music," digital music teacher Joshua Hall said.
Throughout high school, Mena has shown his growth not only as a student, but as a person.
"Something I've learned is to pick your battles. Think carefully about what battles you fight and what battles you don't because you might think that you might win but you might not end up winning," Mena said.
Mena hopes that younger students learn to be their authentic self like he has.
"Be you, don't try to mirror someone, that was my mistake in middle school. I tried to blend in and I tried to make myself feel like everyone else around me to feel accepted, but that's not going to be it, you got to make your own character," Mena said.
About the Contributor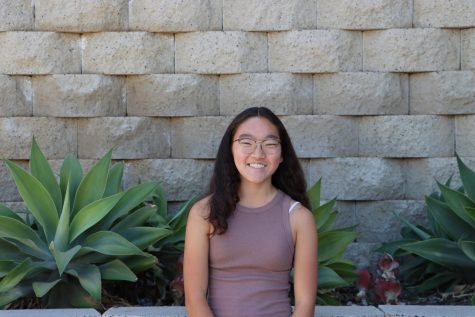 Lori Nishiguchi, News Editor
(She/her/hers) Lori Nishiguchi is a sophomore who joined the Silvertip in 2021. Lori believes that unbiased, truthful information is key to an accurately...