The transition to second term: How are students adjusting to their new classes?
The fast transition to second term has left students feeling overwhelmed with their new set of classes.
It's a new year, a new presidency, and a new term for Mission Hills High School. As we all know, the 2020-2021 school year has been an… odd one, for reasons concerning both distanced learning procedures and the newly adapted 4×4 schedule. With theise changes, how are students adjusting to their changed schedules for term two?
"Second semester started out a little confusing because my schedule was all messed up. Online school just gets pretty frustrating at times," junior Kamryn Kinsey said.
Some people may be jumping in joy that their hardest classes are over, while others might be dreading the term where they have all APs. Students who had a less intense first term are now overwhelmed by a new schedule full of difficult classes, an increased workload, and other commitments like jobs and extracurriculars. The stark difference in workloads may be difficult for some students, and adjusting might take some time.
"The transition to second term has been very hard for me personally because I work two jobs and I now have shifted from only having two classes—Photography and Calc BC—to now having three classes that are all APs. In combination with both jobs on average, I work 8 hours a day each night of the week starting from 2 p.m. until 10 or 11 p.m. This first week of the second term I slept about an average of 2 to 4 hours each night and struggled to focus in class or complete my homework assignments while also managing my jobs. However, I made it through and in the future I will use strategies like working ahead on the weekend or taking every Sunday and Tuesday off work to help me not lose out on sleep and keep my mental health maintained," senior Kody Lamb said.
After studying for finals, Mission Hills students are used to having all of winter break to replenish energy after studying for finals. Unfortunately, that triple week break has been replaced with a three-day weekend this year. Many students hit the ground running at the start of this term, so this sudden shift in gears has left plenty of students disoriented. AP classes taking place over the second term also gives students less time to learn their material. This gives way to an even more intense pace for students.
"I'd say the second term is not going so great because of the switch to 4×4 causing it to be very challenging to take AP courses in an even more rushed period of time than the first term of this year and of years prior," senior Jacob Finley said.
Nonetheless, there is still a silver lining to this change: for many students, this term allows them to transition to a brand new learning environment. Instead of having the same teachers and subjects all year long, now, students get to have new experiences with new teachers. The accelerated pace can also be seen as a good introduction to the advanced schedules of colleges, as seen in the UC system.
"My second term is going really great! I really like all of my teachers, and the classes themselves are pretty interesting. The only thing that could be better is the time of my classes. It would be nice to have a 0-3rd period instead of 1-4th. I'm not used to being on screen for 4 classes, so my eyes are fried by the end of the day, but other than that I am really excited to see how the rest of the semester goes!" senior Sara Huffman said.
For some students, the second term is the beginning of the end of their Mission Hills experience, and for others it's just the end of the beginning. It's fair to say that the transition has been a little rough and a little jarring, but luckily, we only have one more term to go! Additionally, for the 2021-2022 school year, we will be back to our beloved six-class schedule; so, seniors, juniors, sophomores, and freshmen, keep your heads up! We're almost there! Good luck Grizzlies!
About the Contributors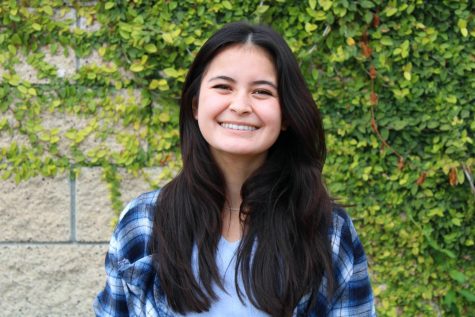 Avery Huffer, Staff Writer
(She/Her) Avery Huffer is a senior at Mission Hills High School, and this is her first year as a staff writer with the Silvertip. She hopes that during...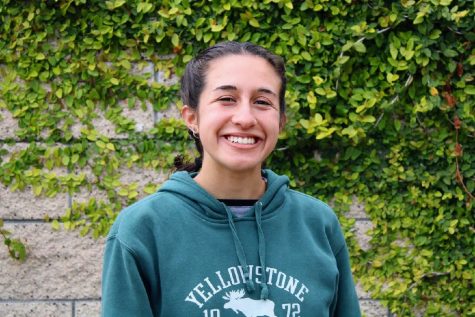 Malia Brame, Staff Writer
(She/Her) Malia Brame is a junior who joined the Silvertip this year. Malia believes the Silvertip is an amazing place where students can express their...