One for you, one for a friend, one step towards change
One4Change, a small business owned by Lily Kniseley, donates proceeds to Facing History and Ourselves.
When there is an abundance of worthy charities to donate to, picking just one can be very challenging. Lily Kniseley (12) makes it easy for you.
"I donate [proceeds] to Facing History because I love what they represent and I truly feel that the start to change is through our generation and standing up to hate and what we believe in. I have always said that I wanted to start a business, but I realized I didn't want to wait and could start now," Kniseley said.
Facing History and Ourselves is a non-profit organization that believes that the bigotry and hatred seen today is a direct product of that from the past. To combat this, Facing History works to implement unfiltered racial education about the past in schools across the country. This then helps students realize how impactful their everyday choices can be and the ways in which they are a direct product of the ones made in the past, allowing them to become better, more aware citizens. In addition, Kniseley believes there will be direct change if teachers are re-educated, as a way to reshape what students are taught about the injustices of the past.
"I know that educating teachers as well is going to have a long term effect as they change their lessons to educate their students about social injustices," Kniseley said.
Worn and displayed in a variety of different ways, from on your wrist to a potted plant, Kniseley makes these bracelets in three different sizes and gender-neutral in color. Started only two months ago, she already has loyal customers, who have rave reviews about these socially conscious bracelets.
"Lily's super cute and customizable bracelets have been a staple in my wardrobe ever since my first order. One4Change's mission to donate to FacingHistory reminds me to have compassion every time I put them on, and I'm glad I can rock something sick while helping to make a difference," Victoria Ngo (11) said.
One4Change has donated $40 and counting to Facing History and Ourselves. All donations go towards combating hatred and bigotry across the world. Through the re-education of teachers and students, Facing History is headed towards a step in the right direction, and One4Change will be there the entire way. To help make a difference and support Lily's business, visit @One4Change on Instagram.
"One for you, one for a friend, one step towards change."
About the Contributor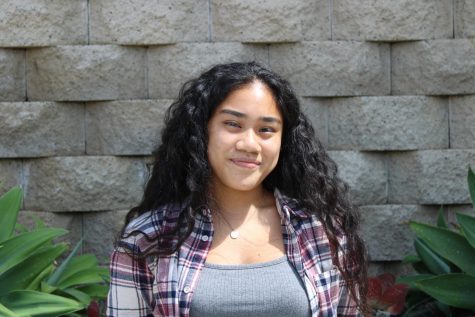 Isabel Ner, Features Editor
(she/her) Isabel Ner is this years' Features Editor at the Silvertip, and has been writing for the newspaper for almost three years now. Apart from writing...