How COVID-19 put a 'short-stop' to high school sports and why student athletes should get back into the game
Since the pandemic put a long halt to all social activities, including sports, student athletes have found themselves itching for the safe return of their seasons.
From the student section to the rivalry, student athletes miss it all. With COVID-19 putting a halt to all social activities, student athletes are faced with a pressing issue: will they have a season? Well for high school athletes, they could be losing the chance to receive potential offers and, for some, it's a senior season that they miss. That is why high school sports must resume, and soon. For some students, playing in a sport is all they have to look forward to and all they're counting on to have an enriching high school experience.
"For me, Mission Hills Baseball helped me not only grow as a student with the coaches pushing me academically to be successful in a classroom. But it also gave me the opportunity to truly express myself through a sport and show that sports aren't just extra curricular but something someone can use to help benefit them in life," Kaleb Hatch (four year Mission Hills Alumni and CIF winner) said.
This goes for almost every student athlete. Sports not only serve as a stress reliever, but they are an outlet for students to express themselves and stay active. Sports also encourage the student athletes to stay academically motivated along with pushing them to bring out their best.
"Being a student athlete takes a lot of work on and off the field. On the athlete side of things you never take your work for granted, play hard and practice hard. On the school side. You have to get your work done in order to move on and play your sport at the next level," Jake Browne (4 year Mission Hills Alumni and CIF starting pitcher) said.
Now, even with extra precautions being taken, sports are still a very risky activity considering the global pandemic we all face.
"Nearly all want high school sports to return, but the question for state organizations and administrators remains how to move forward safely," MaxPress writer Mitch Stevens said.
With that in mind, athletes understand the risk behind playing their sport. However, the NBA and MLB seasons are restarting, so why wouldn't we allow high school sports to restart as well? According to the CDC, the younger population is at less of a risk to contract the virus than the older populations. Their studies show that 8 out of 10 COVID related deaths are in individuals 65 and above. In order for sports to even be possible, safety guidelines must be strongly reinforced. Whether it's making athletes wear masks while playing or taking temperature checks as much as possible, it must be all required. The NBA, for example, is requiring each player to get a COVID-19 test before all games and practices. For the sake of their health and others involved, athletes must follow these regulations.
Ultimately to student athletes, it really is more than a game. It's their future, their outlet, and most of all, it's their passion. Not having the opportunity to play in high school sports can cause a lack of academic motivation around the US could cause poor academic performance. Being in a team is an incentive to do well in school as well as an emotional benefit for all students involved, so let's batter up and safely get back into the "swing" of things.
About the Writer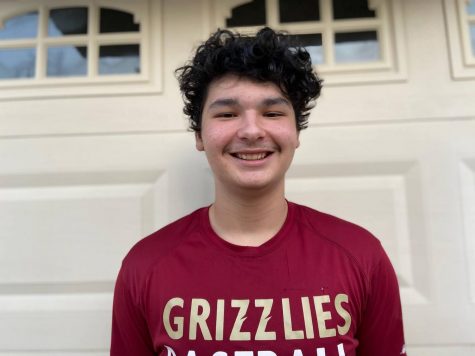 Zachary McDermott, Staff Writer
Zachary McDermott is a junior at Mission Hills High School. He has played baseball for two years, and some of his hobbies include playing sports and being...