Club Rush goes virtual for the first time on Google Slides
For the first time in our school's history, our annual Club Rush, an event celebrating our unique clubs on campus was held virtually.
Mission Hills High School's annual Club Rush, an event to celebrate the start of the school year, showcase all of our unique clubs, and connect students to each other was held virtually this year in accommodation to social distancing guidelines. The event this year was in a slide-show format on Google Slides and was put together by the Associated Student Body (ASB) for students to explore different clubs and the missions behind each of them.
"Personally, I really liked this format for club rush. It was super efficient because all the information was in one place, and people could contact club presidents if they had any questions, which wasn't the case for in-person club rush. While I didn't get to see anyone's faces this year, I had over 60 sign-ups for UNICEF club from every grade, so I'm really excited to get to know some new members, especially the freshmen," said Leanne Ly (12), President of the UNICEF club.
Although this year's Club Rush was not the same as the usual lunch-time event on campus with tables set up by each club to give passing students a glimpse into what it is like to be a part of them. The purpose behind this year's Club Rush was still very much the same as before; an opportunity for students to dive into something new and learn about other students as well as themselves.
The slideshow itself had a very cheerful yellow layout and gave very simple directions on how to join a club. Each club had its own slide on which they could give students an explanation on what they represented and were about, with the contact information of club presidents and officers, as well as meeting dates.
This virtual format for club rush posed a few challenges for some clubs however, due to being brand new.
"I feel like not many people saw the slideshow. Many more students become involved when it is interactive and in person," said Max Palm (10), President of Fishing Club.
It's important to note an advantage of the event going virtual. Every student was able to take a look at every club, whereas it was slightly more difficult to do so in person since the event was usually very crowded and there was limited time to visit each table.
The Club Rush slides are available to view on Mission Hills' website under 'Clubs' and in ASB's instagram bio @missionhillsasb. If you have not yet joined a club you are encouraged by the many students who have joined a club. Many memories are made and there is a sense of community gained by the experiences of being a part of a club in high school.
About the Contributors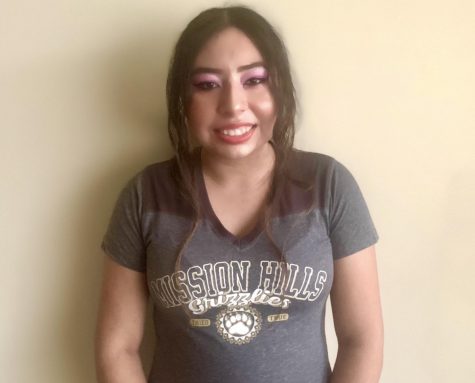 Ariana Jorden, Editor In Chief
Ariana Jorden is a senior at Mission Hills High School. It is her second year in journalism, in which she is serving as one of two of The Silvertip's...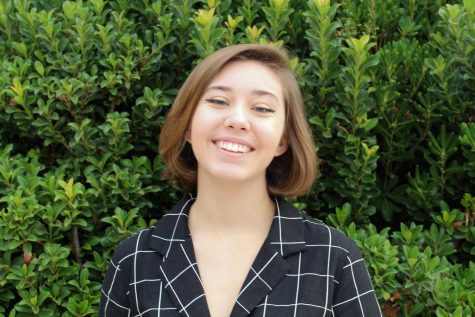 Katelyn Mandell, Photo/Graphics Editor
Katelyn Mandell is the Photo/Graphics Editor for the Silvertip. This is her second year in the journalism program, making her debut as a staff writer last...