Girls soccer ends the season successfully thanks to teamwork
Girls soccer season recap for 2019-2020
   The outstanding girls soccer team went 10-6 this season ranking fourth in the San Diego Division II standings. Being in a challenging division this season, the girls soccer team was successful through their teamwork and dedication to the team. As they entered many challenging games and tournaments, they always started out strong and focused. Playing a highly competitive sport, the team didn't back down from what they put their mind to.  
   During the season, the girls strived for improvement and genuine chemistry; They worked together to both refine themselves and empower each other throughout the season.
   "I would say one thing I really wanted to improve throughout the season was being more vocal and communicating with my teammates. Coming to a new team with new girls I usually don't play with was intimidating at first, but as I spent more time with them I got more comfortable. I learned to come out of my shell and became more confident,'' Mikaila Vasquez (11) said.
   This determination kept the team going up until the end, then leading in to CIF playoffs against Mt. Carmel where they unfortunately lossed. 
   "I believe the team put up a fight and played very well against Mt. Carmel, we had some good plays that were worked up from the back and up. The best plays we had during the game were when Itzy (our left wing) made a beautiful through balls to our strikers. Another great play was when our other striker, Andrea pressed the ball and got past the defense and keeper and made a goal, but overall the team played pretty well and gave it their all. It's just unfortunate we lost,'' Carolina Delgado (11) said.
   By the end of their season, the team played a total of 22 games and competed in two tournaments. We wish the seniors good luck and hope to see our returners soon!
About the Contributor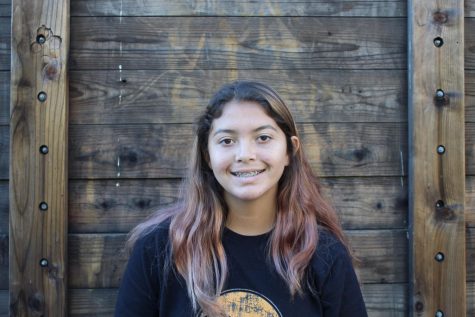 Sophie Lemus, Staff Writer
Sophie Lemus is a sophomore at Mission Hills High School and a new staff writer for the sports section of the Silvertip. She spends most of her time doing...