Lakeshore spreads holiday cheer throughout December
   To many, December is the month of family and festivity. What better way to spend it this year than with a nice outing with the young ones in the family, where they can let their imaginations roam free: the Lakeshore Learning store in San Marcos is fostering the creativity ingrained in young children by hosting a free crafting event every Saturday in December from 11 a.m. until 3 p.m. for kids ages three and up. No reservations are necessary; only younger siblings or children are needed.
   "It's important to encourage a child's creativity in order for them to have a broader perspective of the things around them and for them to express themselves how they want without anyone telling them it's wrong or right of them to do so," Esmeralda Gonzalez (11) said.      
   The event takes a holiday approach to children this December with a series of crafts that pertain to the Christmas theme "Celebrate the Season!" that centers on classic holiday traditions that shine light on the excitement of an upcoming year. On December 7th, children created a festive winter garland resembling Christmas lights. The following Saturday, December 14th, they crafted a party cracker that "cracks" open like its name suggests and rains down confetti and Christmas cheer. Your Christmas tree can get an extra dose of individuality on December 21st with thumbprint holiday ornaments decorated to fit every child's taste. Moreover, your family's annual New Year's get-together will be made memorable by your life-of-the-party child's adorable 2020 party mask and confetti popper made to welcome the new year on the last Saturday of the month.
Sorry, there are no polls available at the moment.
    The event is cherished by staff as much as those who attend, because the workers believe that it is vital to encourage children's inner creativity. 
   "It's creative as well as educational. It gives the younger kids a chance to build on their fine motor skills and interaction with other kids. It's amazing to see how creative they can be and most of all, it is fun," said Christina Vorhis, the manager of Lakeshore Learning San Marcos.
   Previously in November, Lakeshore held a scavenger hunt called "Kid Quest" where children were able to find "missing" items such as a detective would in a mystery, collect rewards and even win a free prize. With a few of the store's latest toy sets contributing to the theme of the activity, children had to find the answers to questions like, "What happened to the king and queen?" and "Where are the keys to the rocket?"
   "Encouraging a child's creativity, especially when they are under five like my siblings, is important because it helps with problem solving in the future," Luis Romero (11) said.
   And if the family happens to miss out this month, not to worry! Lakeshore's got another set of free crafts happening every Saturday for the whole month of January, which includes kinetic themed crafts, such as a robot, a little boat and racing car.
About the Contributors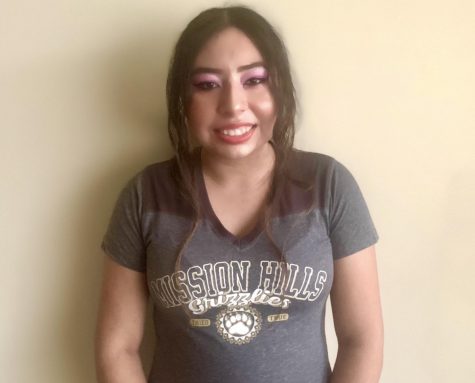 Ariana Jorden, Editor In Chief
Ariana Jorden is a senior at Mission Hills High School. It is her second year in journalism, in which she is serving as one of two of The Silvertip's...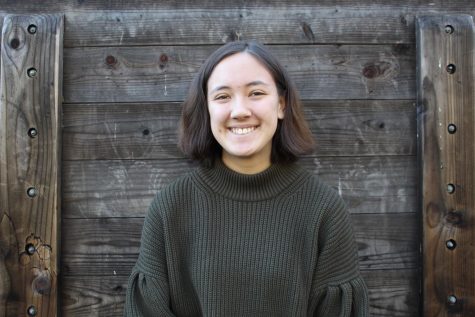 Lindsey Poorman, Illustrator
Lindsey Poorman is a senior at Mission Hills and an illustrator for the Silvertip. She has been apart of the Cardinal Alliance, playing mellophone and...