The Women in Need Club empowers the homeless community
 The Interagency Council on Homelessness reports that California has the highest number of homeless people in the U.S., with an estimated 129,972 homeless people on any given day. On a local level, the San Diego Union Tribune reports that San Diego has the fourth largest county population of homeless people in the United States. Hailey Isbell (11) is alarmingly aware of this horrific human rights violation, which is why she and Riley Nowlin (11) have founded the Women in Need Club at Mission Hills High School to inspire the student body to empower homeless women.
   "In Escondido, my home town, there are multitudes of homeless people holding up signs asking for help, especially women. A lot of people just ignore the fact that there is a large homeless population and it is a big issue," Isbell said.
    Many homeless women are unable to purchase feminine hygiene products because of the high price; a basic tampon box can cost up to 15 dollars. To help uplift homeless women, Isbell and Nowlin are encouraging Mission Hills students to donate money in the ASB room, which will go towards buying toothbrushes, soap, tampons, pads, sanitary towels, and other hygiene products for homeless women. Extra donations will go to nonprofit organizations like Food for the Hungry. Isbell and Nowlin know they can not help with all the problems homeless women face, but they can empower homeless women to live with confidence and strength.
   "Homeless people are struggling. It's easy for them to get into a low place, overwhelmed with hopelessness. But we want to make sure they feel like they're part of a community. That's why we make care packages for them to show that we are listening and are trying to give back even in little ways," Nowlin said. 
   The club is working on care packages filled with products such as hair brushes, nail polish, non perishable snacks, and reusable bags. They plan to participate in Operation Christmas Child, a program that sends gifts to children all around the world. The group hopes that other students will feel inspired by their efforts and join them by coming to the meeting on Thursdays at lunch in room 535.
About the Photographer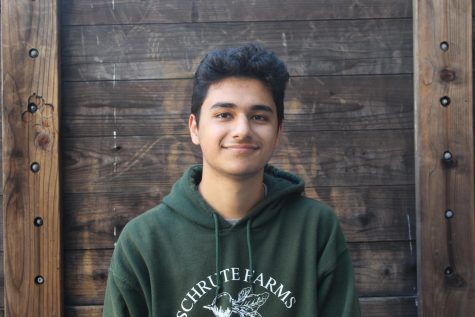 Joseph Kamandy, Multimedia Editor
Currently a senior attending Mission Hills High School, Joseph Kamandy wishes to take advantage of his opportunity in journalism, not only to strengthen...