Don't miss out on this week's new releases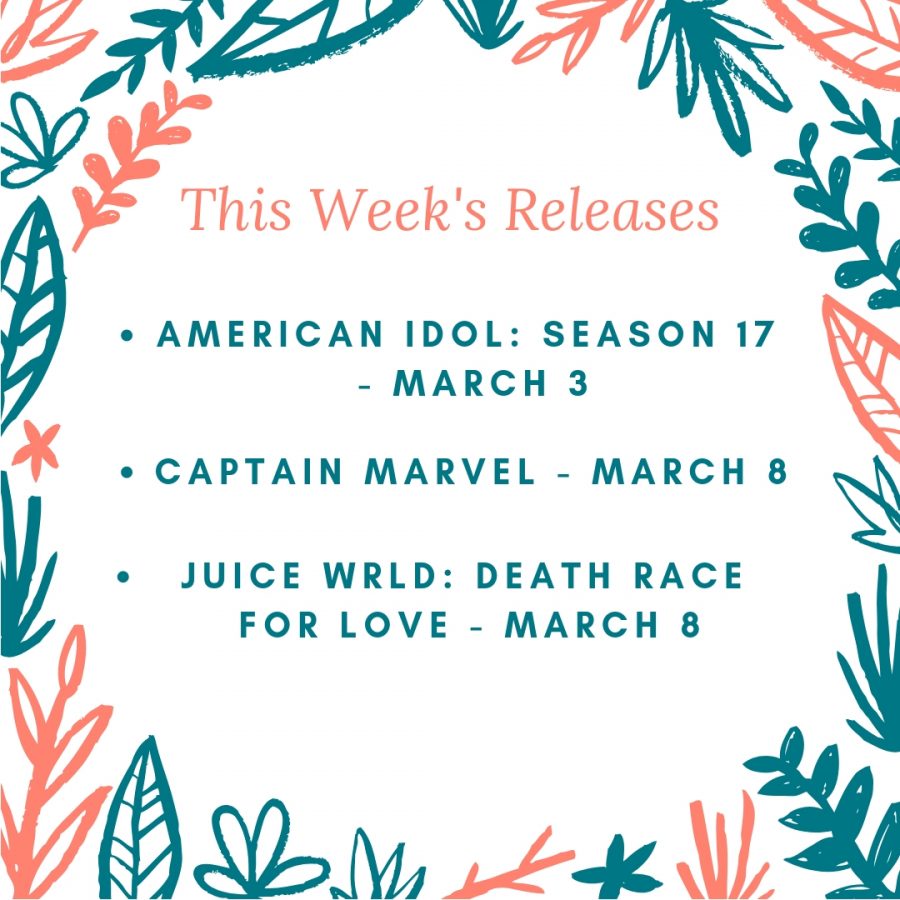 Movies Premiering:
Captain Marvel: Anna Boden and Ryan Fleck delve into the Marvel Cinematic Universe to bring us a never before seen story that follows Carol Danvers on her action packed journey to become one of the universe's most powerful heroes, Captain Marvel. – Friday, March 8th.
TV Shows Premiering:
American Idol: season 17 – Sunday, March 3
BET Social Awards – Sunday, March 3
The Real Housewives of New York City: Season 11 – Wednesday, March 6
A.P. Bio: Season 2 – Thursday, March 7
Music Releases:
Juice Wrld: Death Race For Love – Friday, March 8
Dido: Still On My Mind – Friday, March 8
Meat Puppets: Dusty Notes – Friday, March 8
Community Events:
Circus Vargas opens at Westfield North County Mall – March 7-18
Broadway Theatre West is hosting auditions at the San Marcos Community Center for youth ages 7-17 to star in The Wizard of Oz – 5-8 PM on Monday, March 4
The San Diego Festival of Science and Engineering presents Expo Day at Petco Park – Saturday, March 2
San Diego Hiphop Festival featuring interviews, podcasts, a fashion show, food, music, and games – 12-6 PM on Saturday, March 2
The Busker Festival at Seaport Village celebrates the fascinating and unique talents of street performers in San Diego – March 2-3
San Diego Yoga Festival – March 1-4
San Diego Comic Fest – March 7-10
The 1619 National Celebration of Black Women at Ruocco Park in San Diego – 8:30 AM – 2 PM on Saturday, March 2
About the Writer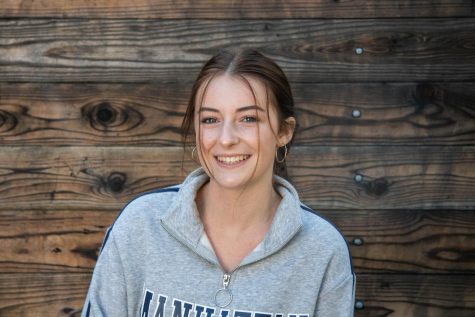 Marie Bellevue, Entertainment Editor
Though I lived the first half of my life in the Bay Area, my time in San Diego has shaped the ambitious, nature loving person that I am. My two years in...