Don't miss out on this week's releases
Hang on for a minute...we're trying to find some more stories you might like.
Movies Premiering:
Happy Death Day 2U: Christopher Landon's film follows Collegian Tree Gelbman around as she learns that she's stuck in a parallel universe. Her boyfriend Carter is now with someone else, and her friends and fellow students seem to be completely different versions of themselves. Tree soon discovers that Carter's roommate has been altering time,

 finding herself once again the target of a masked killer and when the psychopath starts to go after her inner circle, Tree realizes that she must die over and over again to save everyone. – Wednesday, February 13

Isn't it Romantic: Tod Strauss-Schulson directs the storyline of Natalie, a New York architect who works hard to get noticed at her job, but is more likely to deliver coffee and bagels than design the city's next skyscraper. Things go from bad to weird when she gets knocked unconscious during a subway mugging and magically wakes up to find herself in an alterna

te universe. Always cynical about love, Natalie's worst nightmare soon comes true when she suddenly discovers that she's playing the leading lady in a real-life romantic comedy. – Wednesday, February 13

The Lear's: World-renowned architect Davenport Lear summons his four dysfunctional children to a weekend family retreat in one of his signature architectural creations. When they hear the bombshell that he has decided to marry his personal assistant, Diana, that Sunday, it sets off an explosive round of devious

 behavior and conflict as each of them jockeys for position, borne by self-interest, greed and jealousy. Directed by Carl Bessai – Friday, February 15
TV Shows Premiering:
The 61st Annual Grammy Awards, hosted by Alicia Keys – Sunday, February 10
The Walking Dead: Season 9 – Sunday, February 10
American Dad – Monday, February 11
Real House Wives of Beverly Hills – Tuesday, February 12
Doom Patrol – Friday, February 15
Kim Possible – Friday, February 15
The Umbrella Academy – Friday, February 15
Music Releases:
Avril Lavigne: Head Above Water – Friday, February 15
Czarface and Ghostface Killah: Czarface Meets Ghostface – Friday, February 15
Community Events:
Black Bird playing at Old California Coffee House – Saturday, February 9
About the Writer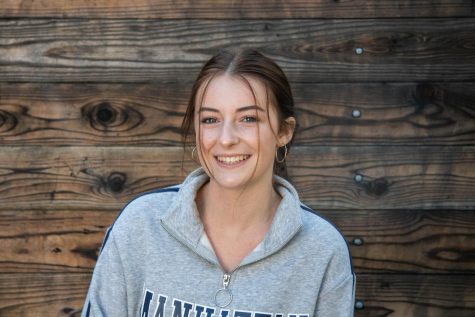 Marie Bellevue, Entertainment Editor
Though I lived the first half of my life in the Bay Area, my time in San Diego has shaped the ambitious, nature loving person that I am. My two years in...