Relatable rom-coms are never out of style
Hang on for a minute...we're trying to find some more stories you might like.
Ah, rom-coms: the one type of movie that combines the mushy dialogue of romance with the  good hearty laughs from comedies. We all love watching the meet-cutes and cringey moments, but out of the googleplex of glorious rom-coms out there, how can one choose their favorite? Here are my top three rom-com selections with some honorable mentions.
  The bottom of my list that deserve to be mentioned are Clueless and Sixteen Candles. Although the two came out in the 80's and 90's, they are timeless classics with iconic storylines that will never be forgotten.
  Set It Up marks the spot of third on my list. Harper (Zoey Deutch) and Charlie Young (Glen Powell) bring out the weirdness of beginning a relationship. They proved that some of the best relationships begin with friendship, as they teamed up to get their workaholic bosses together in order to catch a break from their assistant lives. They grew closer through witty banter, plans to get their bosses together and weird jokes. If you're in the mood to hear new vocabulary and watch two assistants fall in love over sabotaging their bosses lives, this is the movie for you.
  The second on my list is To All the Boys I've Loved Before. Peter Kavinsky (Noah Centineo) unsurprisingly stole Lara Jean's (Lana Condor) heart and dazzled many others, even if they didn't read the books. Lara Jean and Peter's love story began after Lara Jean's five love letters were accidentally sent out, leading to the two fake-dating in order to make their own individual crushes jealous. Those who watch the movie can personally feel the embarrassment and wonder one experiences with their first love, even if it is fake.
  "I really enjoyed that the movie broke down barriers between social standings and groups through Lara Jean and Peter's relationship. Although this creates an unrealistic relationship standard for teens in high school, it's a good step towards people realizing that stereotypes don't define them," Kelsey Zuniga (12) said.
  Last but not least, my top pick is Love, Actually. This is my all-time favorite due to its multiple love stories that all lead up to the Christmas climax. Between the prime minister (Hugh Grant) dancing in his office to the iconic "To me, you are perfect" scene, this movie covers all the positives and negatives of falling in love, with a splash of humor.
  "I love how it starts with a lot of heartbreak but ends with beautiful moments. For me, it evokes a  familiar feeling, because my family watches it every year on Christmas," Jordan DuBroy (12) said.
  Although romantic comedies sometimes appear too sappy or emotional, they bring out a special feeling inside that one is bound to feel sometime in their life. The combined fantasy and reality of relationships found in rom-coms are the perfect remedy for a broken heart or an amusing fulfillment for those who are craving love.

Loading ...
About the Contributors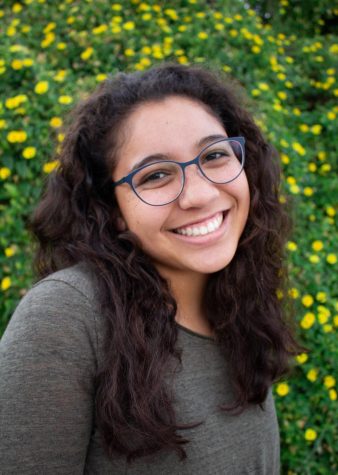 Maleah Moore, Management Editor
Hey everyone! This is Maleah and I'm a senior at Mission Hills High School. I am currently the Management Editor for The Silvertip and was the Sports Editor...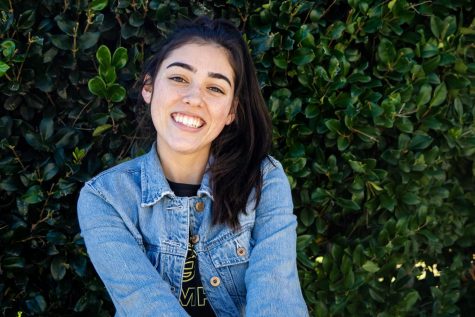 Jazmine Huerta, Grizzly Den Editor
Hello friends, Jazmine here. I'm a senior and the Grizzly Den editor for the Silvertip! This is my second year on the Editorial staff and in Journalism....