These highly anticipated films are coming to screens this year
From giant monsters to musical fun, and desert wars, 2021 is looking up to be an exciting year for movie releases!
After a long dry year of barely any major movie releases due to the Covid-19 pandemic, 2021 seems to be a lot brighter for the film industry, full of many highly anticipated movie releases. Luckily, many movie companies have had the time to get back on their feet and create a reliable schedule of movie premieres this year.
"Raya and the Last Dragon"
To be released on March 5, "Raya and the Last Dragon" follows Raya, a lone warrior, on a quest to track down the last dragon so she can save her kingdom, Kumandra, from the ancient sinister monsters known as the Druun. "Raya and the Last Dragon" will be released in theatres March 5 and will be available for purchase on Disney+ the same day.
"Godzilla vs. Kong"
After many blockbuster films centered around Godzilla and King Kong, the two titans will finally go head to head in an ultimate duel. "Godzilla vs. Kong" features the two monsters squaring off while humankind attempts to wipe them out and return the world to its glory prior to their arrival. Debuting on HBO Max March 31, "Godzilla vs. Kong" is sure to thrill fans.
"I mean it's a giant monster vs monster movie, what other reason can you have? I've watched all the Godzilla movies so this is just next on the list," sophomore Milo Bennett said.
"Black Widow"
"Black Widow" was debatably one of the biggest releases of 2020 prior to the pandemic. Taking place after the events of "Captain America: Civil War" and before the events of "Avengers: Infinity War," it follows Natasha Romanova, now forced to confront a dangerous conspiracy that is associated with her past. She must deal with her history as a secret agent and confront past relationships. "Black Widow" is scheduled to be released May 7, but after being postponed so many times, the date is not set in stone.
"In the Heights"
"In the Heights" explores three days in Washington Heights, a Dominicon-American neighborhood in New York City. John M. Chu, director of the romcom drama "Crazy Rich Asians" will helm this musical movie as its director. It will be produced by the talented Lin Manuel Miranda, maker of the movie's origin and namesake. "In the Heights" will be available on HBO Max June 18.
"Jungle Cruise"
"Jungle Cruise" follows Dr. Lily Houghton (Emily Blunt) and a skipper, Frank Wolff, (Dwayne Johnson) as they adventure down the Amazon River into the deep jungle searching for a mystical tree that holds healing powers. They must brave the wilderness of the deep Amazon and compete with others who also seek the power of the tree. Due to the Covid-19 pandemic, this movie was pushed back to July 30. This date is not 100% set in stone due to the uncertainty created by the global pandemic.
"Dune"
Based on the 1965 title of the same name, "Dune" follows Paul Atreides as he leads nomadic tribes into battle to assume control over the planet Arrakis. This movie stars Timothee Chalamet, Zendaya, Rebecca Ferguson, Jason Mamoa, and many more. "Dune" premieres on Oct. 1 in theatres and will also be available on HBO Max.
"I'm mostly excited to watch 'Dune' because it seems to have a promising cast, I also really like the sci-fi genre, and to branch off that, it is supposedly somewhat similar to Star Wars which really appeals to me," sophomore Isabella Siqueira said.
"Spider-Man: No Way Home"
As the third film in the MCU Spider Man series, it is very highly anticipated. Especially since it has been rumored that Toby Maguire, Andrew Garfield, Alfred Molina, Jamie Foxx, and other actors from different Spider Man franchises will be joining the MCU in this film. Not much is known about the plot, but many theorize some multiversal event will occur. It is currently being filmed in Atlanta, Georgia. In it, we will see the return of Tom Holland, Zendaya, and Jacob Batalon. This installment of the MCU Spider Man series is currently set to release in theatres Dec. 17.
After a long dry 2020, 2021 is looking up to be a better year for film companies and fans. Many of these films will be on streaming platforms, so you can watch them from the safety and comfort of your own home! Please note that theatre release dates are bound to change, as we are still in the middle of a pandemic.
About the Contributors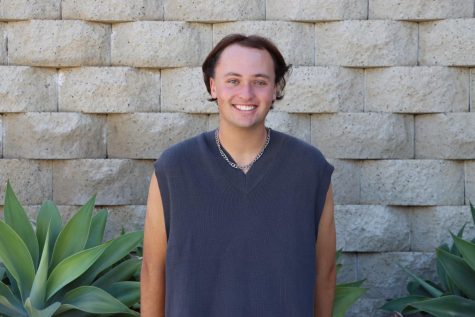 Ian Waters, Editor in Chief
(He/him) Ian Waters is one of the Editors in Chief for The Silvertip 2022-2023 year. As co-leader of the Editorial Board, he contributes to the success...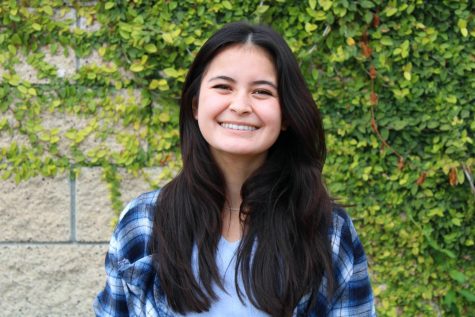 Avery Huffer, Staff Writer
(She/Her) Avery Huffer is a senior at Mission Hills High School, and this is her first year as a staff writer with the Silvertip. She hopes that during...