Cruz marches confidently towards college
Time and effort are what Luis Cruz puts into all of his endeavors, and it is what has gotten him ahead in life. He has always worked hard and done his best, even going above and beyond the expectation. In addition to maintaining good grades in all his classes, Cruz has been a section leader and soloist in both concert and marching band for the last two years. 
"Joining leadership in band seemed like a good way to expand both my social skills and ability to adapt. It did a great job in helping me do that and placed me in new situations that are definitely going to prove useful in the future." He said.
Now, Cruz will be using those experiences as he turns towards college at the University of the Pacific in the fall as a biomedical engineering major.
"Hopefully in 10 years I will have had enough experience to be doing research and helping further advance problems with our body through new artificial organs," Cruz said about his hopes for the future.
With his high school experience coming to a close, Cruz has one last bit of advice for all the students that will be returning next year:
"Make sure you spend enough time with the people around you and don't get too stressed over all the schoolwork you have. Your schoolwork isn't gonna go away any time soon but it'll be a lot harder to connect with your friends once you're off making your own futures."
About the Writer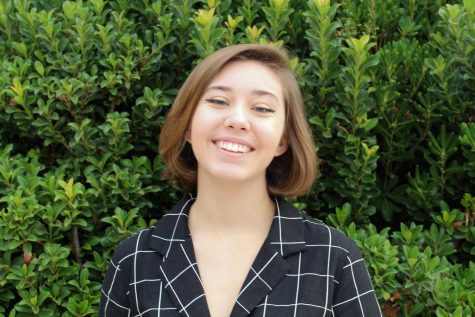 Katelyn Mandell, Photo/Graphics Editor
Katelyn Mandell is the Photo/Graphics Editor for the Silvertip. This is her second year in the journalism program, making her debut as a staff writer last...