The end of boys soccer season reveals possible goals for next year's team
Boys soccer season recap for fall season 2019-2020
   Walking onto the field of the new season, the boys soccer team adapted to the new rhythm of their team with ease. Despite coming from different clubs off season, team bonding activities allowed the boys to grow and play as a family and welcome all new and returning members. 
   "We gradually encouraged new members when they were nervous or when they were not having good days. It was important for us to just encourage each other," Alejandro Garcia (12) said. 
   Although a new season always brings difficulties, the Grizzlies put their differences aside and worked together. Setting the bar high, with hopes of making it to the CIF championship and claiming a feat, they found great lessons in their struggles despite being unable to reach the high standard they set for themselves.
   "We learned how to adapt to any difficulties. It was important for us to do this, as many injuries and poor results came our way. Like when we were having a rough game and Brian Ojeda scored last minute against Carlsbad, we all celebrated together and it really brought the team together at that moment," David Cruz (11) said. 
   In spite of having a new coach, the boys started their pre-season off strong with a streak of three consecutive wins, making their pre-season successful. In the end, the team didn't meet their ultimate goal, but their amazing accomplishments this season can not go unnoticed. 
   "We wanted to win. We really wanted to win CIF with this team. However, after the season games finished, I didn't expect to make it to playoffs because we only won one game in the season. We got enough points pre-season plus the one game that we won was enough to make it to playoffs," Garcia said. 
   After making it into playoffs as a team, they lost to Coronado 0-1, ending their season. Although this season's results did not reach their expectations, the boys have left the field with their heads held high.
   "The team was very, very good at motivating themselves. We always reminded ourselves that the team is bigger than just the individual player, so the motivation was to always try to do it for their teammates. I have the toughest job now, trying to motivate them after a tough loss this season. We just need to stick to our philosophy and not let anyone change what we are trying to do. It's a process that will occur overtime, but next year we will come back stronger and hungrier to win," said Phil Shuttleworth, the varsity coach. 
   Riding the wave of wins and losses, this season had its ups and downs for the boys. Their fans remain inspired by their ambition to improve their strategies so they can return stronger next season to demonstrate their full potential and forge a new path to success.
About the Writer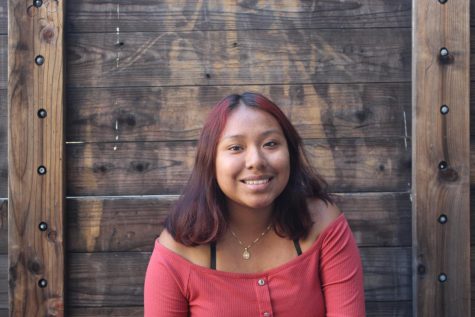 Cristina Rosas, Staff Writer
Cristina Rosas is currently a senior at Mission Hills High School covering sports as a staff writer. After attending Del Lago Academy for half her high...