Fred Warner makes history as the first grizzly to attend the Super Bowl
Warner, a class of 14′ Grizzly Alumni, will be playing in the Super Bowl as a San Francisco 49'er.
Last Sunday, January 19th, the San Francisco 49'ers played the Green Bay Packers in the NFL Conference Championships and won 37-20! Among the many players on the San Francisco team is 23-year-old Fred Warner who attended Mission Hills High school until he graduated in 2014.
"What jumps out to me in regards to Fred Warner here at Mission Hills was the fact that he was such a wonderful young person. He came in with great manners and work ethic. He appreciated the opportunity he had here and the community. In fact, in many ways he has given back so much [to the community]," Coach Hauser said.
After graduating Mission Hills, Warner attended Brigham Young University in Utah, where he continued football as an outside linebacker. Following his achievements at BYU, he was drafted to play for the team he enters the Super Bowl with now: the 49ers. Since his start, Warner hasn't let his Mission Hills fans down, being named NFL's Defensive Player of the Month in November and having the most tackles on the team.
"I think if I could tell him anything right now it would be how proud of him I am. All of us are at Mission Hills High School, that he represents all of us the right way. We became 49er fans the day Fred was drafted," Hauser said.
As far as the Super Bowl goes, from home, Mission Hills students, teachers, and coaches will be watching and cheering the legendary Grizzly on. Mission Hills High School couldn't be prouder of the fellow Grizzly!
About the Writer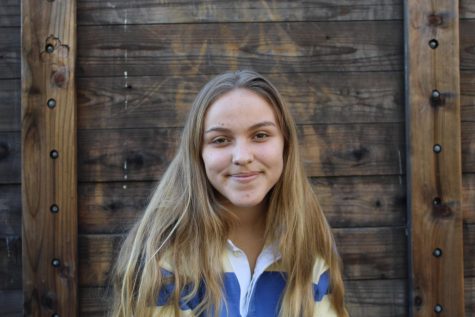 Bri Hernandez, Sports Editor
Bri Hernandez is a sophomore and this year's Sports Editor. She intends on writing for and managing sports, but would also love to write for entertainment...