The Cayabyab twins demolish as a duo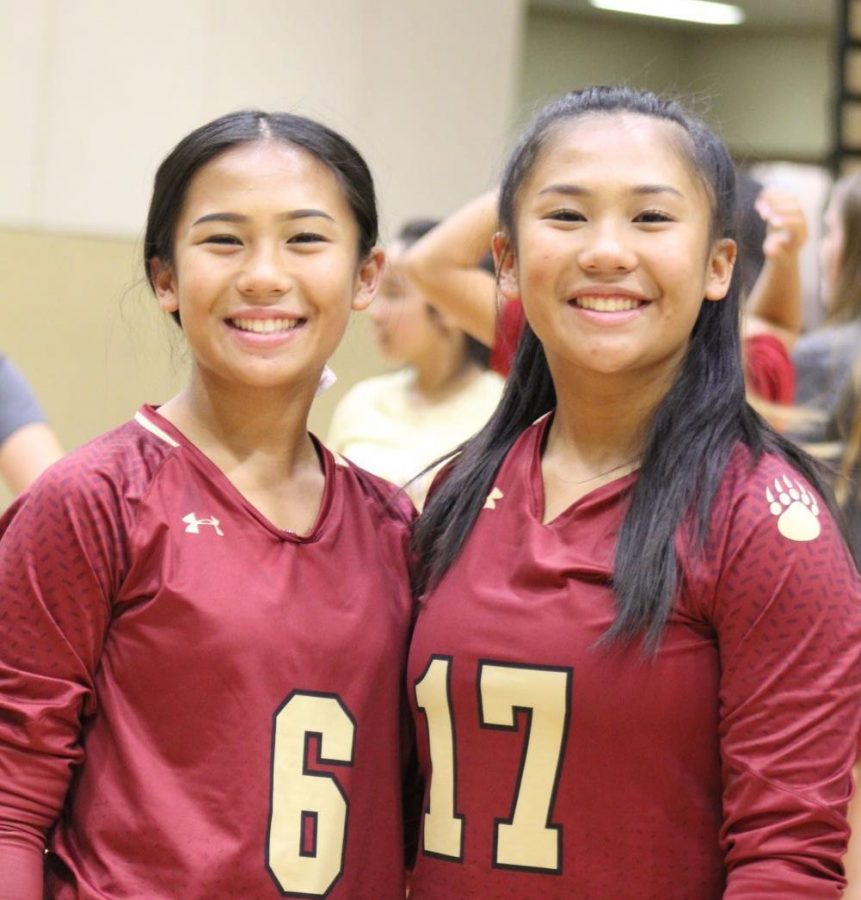 As new members of the varsity volleyball team, Amelia and Isabella Cayabyab (10) have excelled on the varsity level. As twins, they have a unique experience that not everyone is lucky enough to receive. Encouraging and cheering each other on, they have been working together both in their academics and in sports.
  "I was very surprised at first that the coach was actually considering me as a candidate for the 14th spot on the team. When it really sunk in, I realized I had to prepare myself for the higher level's atmosphere, making me nervous and excited at the same time," Isabella said. 
   Being raised together has allowed them to develop an honest relationship, encouraging them to push each other to improve both on and off the court. For Amelia, this has led her to get out of her comfort zone and be more social, unlike Isabella who is often shy. 
   "Amelia has more of a humorous personality, and is very honest. She simply speaks her mind. At home she is more of a loud person, and I just keep to myself. Let me put it this way: I am loud in social situations and she keeps to herself, but when we're at home, the roles switch," Isabella said. 
   They challenge each other by taking rigorous classes such as AP World History, Honors Algebra 2, and English. Having a study buddy at home has helped them communicate over their missing assignments and work together to solve problems they don't understand in addition to seeking each other for different perspectives of their school work. 
   "High school has been very challenging especially with having volleyball right after school and not being able to do my homework right away. Usually, I go to my teachers beforehand and ask for the lesson of the day, and I ask friends in the class so that I'm not behind. I have built a relationship with my teachers. It shows how I want to be able to keep up with the class," Isabella said.
   Amelia and Isabella shine as individuals on the volleyball team since they differ in their positions. Amelia plays as a setter on the court and Isabella plays as an outside defender (defense specialist) on the court. 
   Ever since they were little, they have been very attached and have received unconditional support from their parents. They were encouraged to join gymnastics, which they participated in for five years. Despite the support, they had trouble being identified as individual sisters, only being referred to as twins. As the years have passed, this misidentifying hasn't granted them a fresh start in what should be new episodes of their lives; since they enter with the 'twin' label.
    "We're more than just twins. We have different personalities. We are two different people just like any other two siblings. Even though we were born the same day, we are still two different people," Amelia said. 
About the Contributor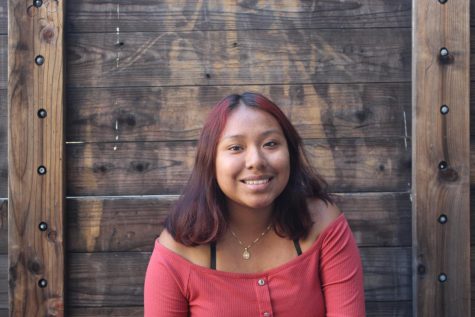 Cristina Rosas, Staff Writer
Cristina Rosas is currently a senior at Mission Hills High School covering sports as a staff writer. After attending Del Lago Academy for half her high...