Neil Shusterman's "Arc of A Scythe" finale shows us "The Toll" of life without death
The Toll is the final installment of the "Arc of A Scythe" trilogy. How will this bombastic novel close out the series?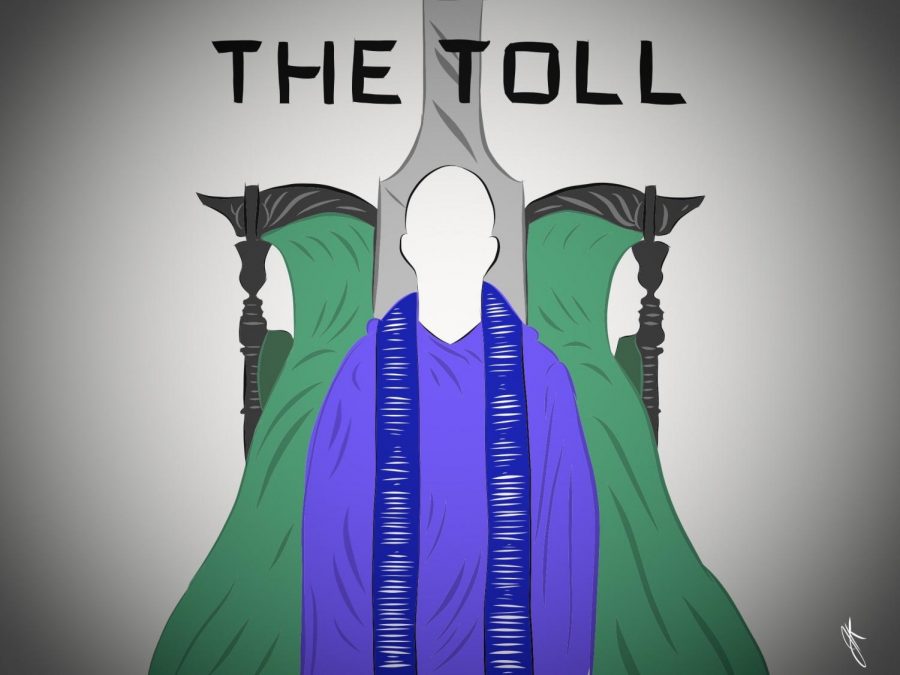 As the writer of two TV series, one movie, and over thirty bestselling novels, Neal Shusterman is nothing short of talented. "The Toll" is the final novel in his New York Times Bestseller, Arc of a Scythe, trilogy. 
   The novel takes place in a futuristic utopia, where humans have conquered starvation, disease, poverty, and death. However, with the elimination of mortality comes the fear of overpopulation. An organization, known as the Scythedom, is therefore created with the purpose of gleaning, or the art of killing. Thrusted into the world of Scythes are Rowan and Citra, two teenagers forced to become Scythe apprentices. That being said, there's a catch: only one of them wins the noble title, and the other is punished by death. Meanwhile, corruption brews within the Scythedom, threatening to bring the world to its knees. 
   "I'll definitely give this book a chance because I like science fiction, and since teenagers are the main characters, I think I'll be able to relate to them more. Hunger, overpopulation, and war subjects are also interesting because they're relevant to modern society," Zuri Zitlalpopoca (12) said.
   Besides having a cast of relatable characters and an enthralling plot, the series also challenges readers to think critically about moral issues.    
  "After so much dystopian YA literature, I wanted to take a different approach to a futuristic story… There are consequences to getting everything we strive for, and I wanted to address, as realistically as possible, those societal and psychological consequences," Shusterman said in an interview with Publishers Weekly. 
     Readers don't miss Shusterman's message as they're compelled to consider the reality of a utopian society.
   "The book's really interesting to read because it provides a different outlook of what might happen in the future. If humans have everything that we needed, we would become inhumane because people wouldn't have fear," Helen Rodriguez (10) said. 
   With overpopulation and climate change being on the rise, Shusterman's emphasis on the subjects in his novels takes on an educational edge. 
   "I definitely think he is trying to open people's eyes, especially today's youth. He's saying 'this is the earth you are inheriting, treat it well,'" said Ms. Kelle Anzalone, MHHS librarian. 
   If science fiction screams your name, or if you're interested in reading a page-turner with constant plot twists that keep you on the edge of your seat, The Arc of a Scythe series is for you. Don't miss "The Toll," which is out now!
About the Contributors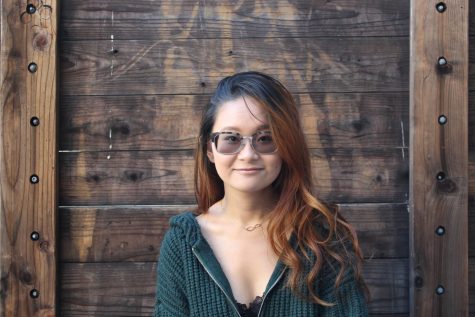 Linh Truong, Staff Writer
 Linh Truong is a senior at Mission Hills High School. This is her first year joining the Silvertip. She hopes to introduce more creative content to the...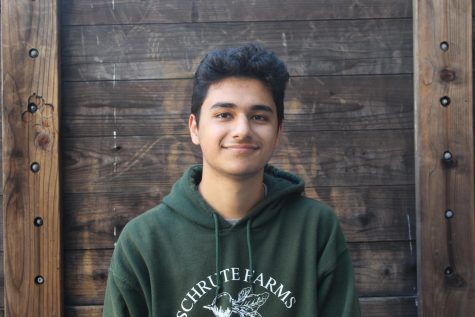 Joseph Kamandy, Multimedia Editor
Currently a senior attending Mission Hills High School, Joseph Kamandy wishes to take advantage of his opportunity in journalism, not only to strengthen...