Hong Kong protests rage on as China prepares to fight back
Protesters are still staying strong and flooding the streets in droves, but China is preparing to put down their iron fist.
   An ancient Chinese proverb states, "When the wind of change blows, some people build walls and others build windmills." Change will come whether one wants it to or not, but everyone has to choose how to react to it. This saying is coming to life in the form of protests in Hong Kong. The unrest began when a bill was proposed that would allow the extradition of people accused of crimes in Hong Kong to mainland China. The bill has been dropped, but pro-democracy rallies and tension over China's National Day have continued to strain relations between the two governments.
   "There's no way this is going to blow over soon. There's a lot of tension between China and Hong Kong, and it doesn't seem like it's going to end quickly," Evan De Jesus (11) said.
   Infrequent disputes have occurred between Hong Kong and China for years, but the past 2 months have seen a dramatic increase in violent clashes between pro-democracy advocates and police. Chinese government officials view Hong Kong as a rebellious region, while protestors claim that China is overstepping its bounds and is interfering in Hong Kong's affairs. 
   "I think it's pretty serious that the pro-democracy protesters keep rallying for change. China has to listen to what the democratic reformers are saying in Hong Kong," Melissa McCarthy (12) said.
   Tensions have risen as a result of increased protests on and following Oct. 1st, 2019, China's National Day. Violence broke out between protesters and the police, and for the first time since the start of the protests, a police officer shot a demonstrator. 
   "For Hong Kong people, there's nothing to celebrate today. China has a habit of silencing people during 'celebrations' like National Day to create a cosmetic peaceful scene. It might work in Beijing, but it will never work in Hong Kong," said Bonnie Leung, a Civil Human Rights Front Leader.
   On National Day, China's President Xi Jinping spoke in Tiananmen Square and vowed that no amount of force could halt China's march into the future. He focused on his goal to pursue peaceful development in China, and praised the Communist Party for its 70 years of leadership. 
   "Today, a Socialist China is standing in the midst of the world, and there is no force that can shake the foundation of this great nation. No force can stop the Chinese people and the Chinese nation from forging ahead. We will remain committed to the leadership of the Communist Party of China, put people first, and stay true to Socialist paths," President Xi Jinping said. 
   As pro-democracy protests continue in Hong Kong, it is unclear what the final outcome will be. Protesters in Hong Kong have five demands that they want China to meet: withdrawal of the extradition bill, removal of Carrie Lam from her post as Hong Kong Chief Executive, investigation of police brutality, release of those who have been arrested, and the institution of greater democratic freedoms. Until these demands are met or the Hong Kong opposition is snuffed out by force, clashes between the two sides will continue.
About the Contributors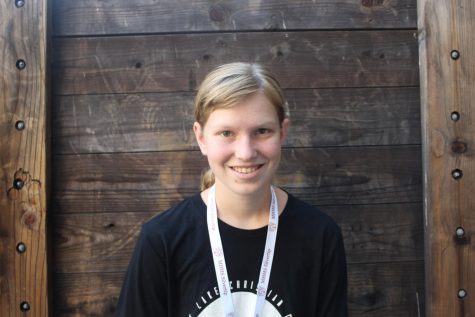 Hannah Larson, Grizzly Den Editor
Hannah Larson is the Grizzly Den Editor and is excited to bring awareness to community events happening in San Marcos. Hannah is going into her fourth...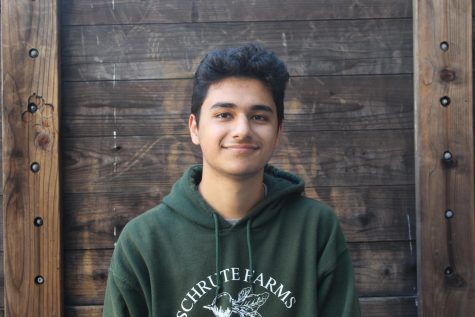 Joseph Kamandy, Multimedia Editor
Currently a senior attending Mission Hills High School, Joseph Kamandy wishes to take advantage of his opportunity in journalism, not only to strengthen...