Firefighters spark gratitude in San Marcos
   The annual San Marcos Fire Department Open House took place on Saturday, October 5, and the interactive activities taught the community about the power of fire as well as the bravery of the men and women who fight against it. Participants had the chance to explore the interior of a fire truck and watch the firefighting helicopter lift off. Younger children were given the opportunity to attack wooden flames with a hose and pose with cardboard cutouts depicting a fire truck, Sparky the Dalmatian, and a firefighter's gear. 
   "I've been a firefighter for about a year and a half, and the most fulfilling part of my job is definitely helping people. We get to respond to a lot of different calls, and people have lots of different needs for us, and the most satisfying thing is when we can make a difference for them. So whether they fall and stub their toe or they're actually having a heart attack, we get a lot of pleasure in just responding to them and providing customer service and helping them," Frank Neutonis said. 
   Inside the fire house, a variety of stations were set up in order to give visitors the chance to learn more about what firefighting entails. People were encouraged to practice cardiopulmonary resuscitation (CPR) on a mannequin by performing chest compressions. Valuable tips about fire safety were available, and interactive children's activities inspired awareness about being cautious around flames. Outside the fire station was the twisted shell of a vehicle that had burned in a car crash, and firefighters explained the role of the Jaws of Life in relation to car accidents. Fire trucks were another attraction that revealed to visitors the complexity of the machinery involved in fighting fires. 
     "I'm just going through the fire academy right now, and want to end up as a firefighter. I want to work anywhere in San Diego County. The biggest lesson I've learned so far is how important family is," Jake Kucharyski said. 
   Mission Hills alumnus Jordan Ray was one of the emergency medical technicians present at the open house. He credits his experience in the MHHS Fire Technology class as one of the factors that influenced him to pursue his goal of being a first responder.                                                   
   "I went through the Mission Hills fire academy, and it was a guidance for me, and helped me get some college classes done. I went from high school straight to EMT school, whereas mostly you have to do another prerequisite class, and I got a lot of the college classes done in high school," Ray said.
     To anyone who is looking into a career as a firefighter or is interested in being a first responder, Neutonis suggested talking with anyone who is already working in the firefighting field. He pointed out that joining the fire department requires becoming licensed emergency medical technician, a process which takes several months to a few years.
   "The best starting point is to go by a fire station. Call them and see if you can ask them some questions, because there are a lot of different steps to become a firefighter: you've got to get your EMT license and go to paramedic school. It's a good idea to get of schedule of how to do all that stuff, so I'd suggest you call a fireman and talk to them and see if they can answer any questions," Neutonis said.
About the Writer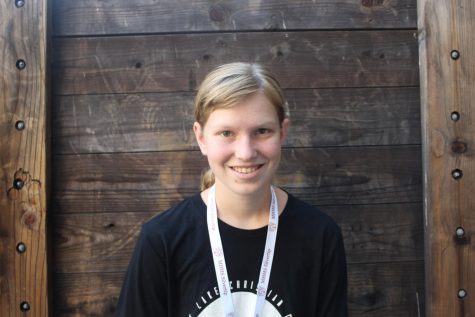 Hannah Larson, Grizzly Den Editor
Hannah Larson is the Grizzly Den Editor and is excited to bring awareness to community events happening in San Marcos. Hannah is going into her fourth...