News Recap for September 23, 2019
Your weekly recap for all things news.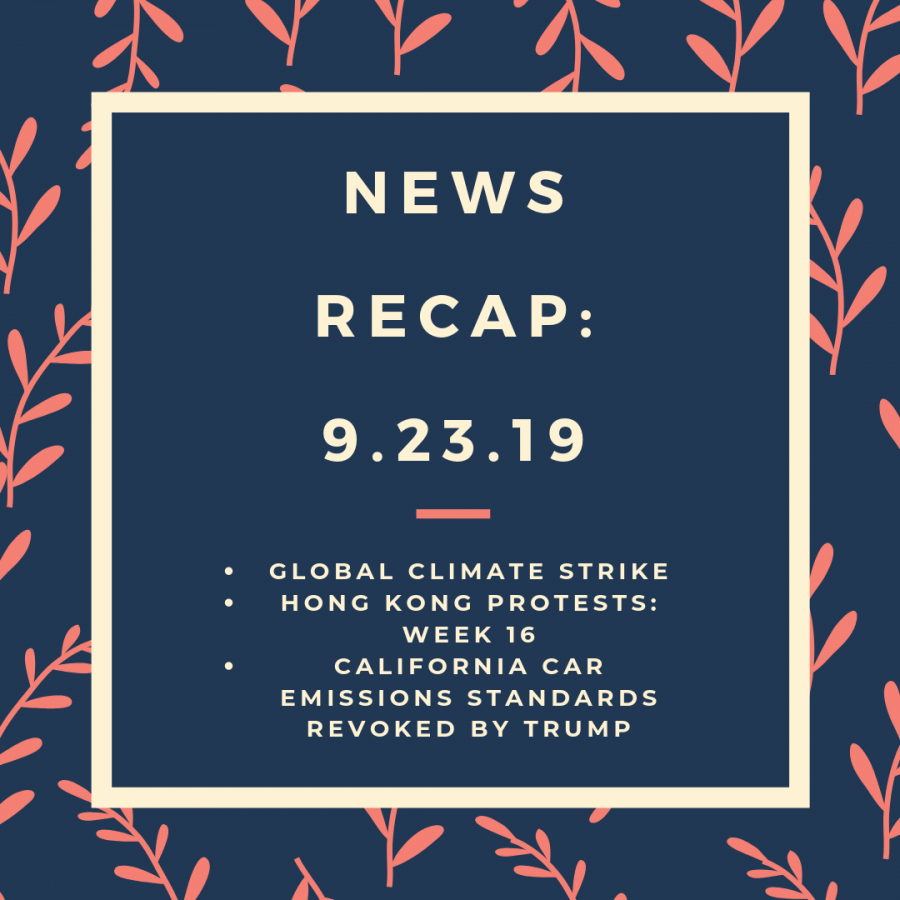 Global Climate Strike Kickoff
Between September 20th and 27th, children and teenagers join with environmental organizations around the world to participate in protests and marches to urge politicians for stricter policies around climate change. 4638 planned events are happening across 139 countries, with places like New York City, Berlin, Mumbai, Sydney, Paris, London, and Washington DC hosting rallies at full swing. Lead by Greta Thunberg, these demonstrations root in the idea: "Why study for a future, which may not be there?"
Read More:
If you would like to get involved, start here:
Hong Kong 16th Week of Protests
Hong Kong is currently at it's 16th week of protests against the Hong Kong government. Earlier this month, Hong Kong Chief Executive Carrie Lam has formally withdrew the extradition bill completely, meeting one of five major demands of the Hong Kong people. However, protesters are still demanding for the last four demands, which includes the release of all arrested protesters who were against the extradition bill and an oversight committee over police violence. Overtime, the Hong Kong protests have grew more violent between the police, protesters and counter protesters. The civil unrest from these protests is causing an economic downturn for Hong Kong businesses.
Read More:
California authority over car emissions blocked by Trump
The Trump administration has announced a plan to restrict California's ability to raise emissions standards higher than the federal government. In response, California will soon pursue legal action in an effort to keep their control over this issue. Trump cited concerns over safety: newer cars are safer than older models, but become more expensive as car designers must meet the state's emissions standards. However, the state is concerned about the impact lower emissions standards will have on the environment. 
Read More: