Jordan Chan's childhood dream becomes a surreal reality
     Jordan Chan (12), the "Lang Gang" designer of Mrs. Markgraf's iconic 2019 AP Language and Composition t-shirts, is eager to bring his art to the community of San Marcos by debuting a collection on Tuesday, July 30, 2019 at 5p.m. at Urge Gastropub & Common House on 255 Redel Road. 
     "This is one of my first art shows and it's an absolute honor! I recently painted a mural in a community center in Costa Rica while on a missions trip, and it was a fun, eye-opening experience where I got to plan, design, and direct the entire process. I'm definitely going to do more art shows and murals in the future," Chan said.
     Creative and original, Chan is not afraid of experimenting with styles that can be out of the ordinary as he draws inspiration from artists like Vincent Van Gogh, Andy Warhol, and M.C. Escher. Chan spilled that his art collection will range from black and white to bold, bright pops of color. 
     "I started making art when I was a kid, like everyone else, except I always tried to get better and better. Since then, I've gotten so many compliments, and it's only pushed me further to do more and improve," Chan said.
     Coincidence or not, Chan toys with the superstitious theory about how his artistic inclination is credited to his parents meeting in an art class. Whether through love or art, Chan hopes to create authentic self-portraits and bring color to everything he does. 
     "Everybody should try to find things they love in life. Stop trying to do stuff you don't enjoy to improve your social status. Just do what you love and keep with it," Chan said.
About the Contributor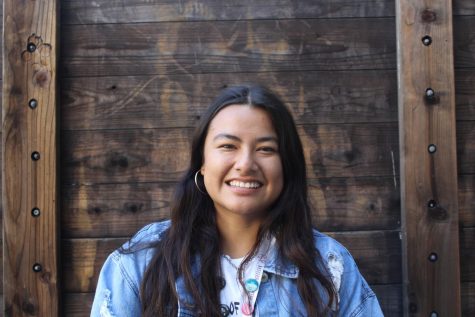 Salma Ramirez, Co-Editor in Chief
In the four years that she has been a part of the Silvertip, Salma Ramirez has been the Grizzlyland Editor, Copy Editor, and is currently the Co-Editor...