Alex Hernandez embraces his inner entrepreneur
Hang on for a minute...we're trying to find some more stories you might like.
Inspiring beyond the imagination, Alex Hernandez has taken it in his own hands to change the way the school is run. Starting his junior year, Hernandez began to work hard in ASB, with his dedication ultimately earning him the title of executive president his senior year.
  "School is our second home so our biggest task this year was inclusion, which meant getting all of those people that are hiding in a corner to come to a dance, game, or event. The ASB room isn't a place one should be scared of and no one should believe 'popular' kids are the only ones involved. My advice is to be involved," Hernandez said.
  Hernandez took his statement to heart by playing football and baseball all four years of high school as well as squeezing in a year of wrestling. For Hernandez, student life has become an opportunity to use his regrets to propel him into not making the same mistakes again and, in so doing, become the best version of himself.  
 "I wish I had tried out for quarterback; I remember the day the coach asked who wanted to play but I was too scared to say I did. Maybe I wouldn't have been good, who knows? I could have sucked and gone back to being what I was but at least tried," Hernandez said.
  In the end, Hernandez plans on taking advantage of the Palomar Promise and hopes to transfer to San Diego State to pursue his dream of becoming an entrepreneur. Gathering inspiration from his parents, part of his dream is to become successful in terms of education; however, Hernandez ultimately believes he will truly be successful once he has a family.
  "I think of myself as the most real person I can be. I tend to think of things more realistically. I can adapt and talk to a whole lot of people… In 10 years I would be 28… oh geez.. At 28 I would like to have a kid along with a wife. My parents had me young; however, they always worked hard to support me," Hernandez said.
About the Contributors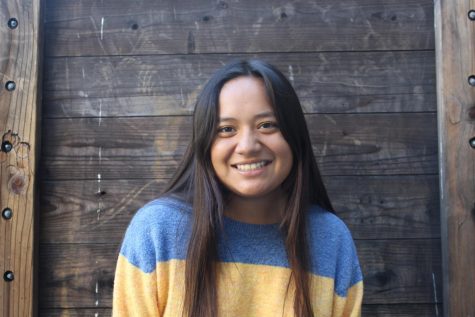 Marbella Ramirez, Business and Managing Editor
After an edifying three years on the Silvertip staff, Marbella Ramirez has returned for her fourth and final year to serve as the Business and Managing...