Kayla Ciberay adjusts her focus
Hang on for a minute...we're trying to find some more stories you might like.
  Throughout high school, there are several things that we as students will miss. For Kayla Ciberay, it will be the images she saw behind the camera lens.
  "I absolutely love sports, and I dabble in closeups. I love being able to capture motion and facial expressions when it comes to sports. There are those split seconds that people sometimes miss that can only see with a camera. And with closeups, the detail you can't see with the naked or the detail you don't take the time to appreciate is what's so awesome to capture," Ciberay said.
  She's spontaneous, because she enjoys the thrill of being in control of her own future, and she's looking forward to the undisclosed plans post-graduation. Ciberay is also enamoured by her work at Tempest Freerunning Academy and aims to continue spending her time there because of the intensely motivating sentiment the environment gives her.
  "I really feel like they are always there to encourage me to do my best and to try again. We strive to push the people coming in to do their absolute best and to not give up, and we couldn't do that with them if we didn't do it with each other," Ciberay said.
  Regardless, the memories and activities she enjoyed throughout the years will be cherished as she moves on to the next chapter of her life.
About the Contributors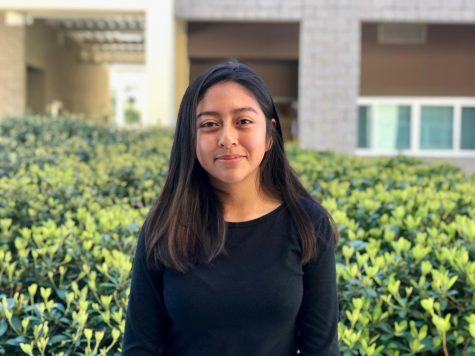 Hannah Ramirez, Staff Writer
Hello! I am currently a staff writer in Journalism and a freshman at Mission Hills. I joined journalism because it was highly recommended by one of my...