Danny Smutts continues to role on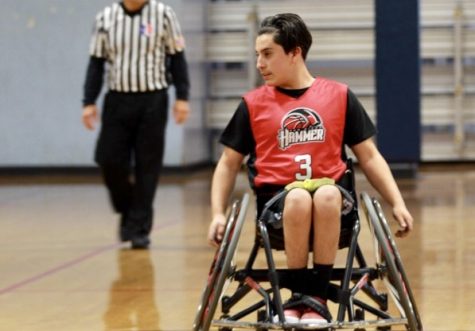 The legendary Danny Smutts has a way of lighting up every room he enters. Even through times of adversity, he radiates positivity and is able to challenge himself in ways that help him grow as a person. With nothing holding him back, he strives to be the best he can be with his education and sports.
  Because of his naturally driven character, Smutts has not only continued his athletic career after his injury, but also excelled in it. Throughout high school, Smutts has managed to achieve more than the average person; but his proudest accomplishment has been winning the two hundred meter wheelchair track state championship because he was able to represent Mission Hills at the California Interscholastic Federation (CIF).  He has also found a passion for Wheelchair Basketball.
  "Playing these sports has shown me that there are endless possibilities. After my injury I didn't know if I could have the same rush as I did playing sports before, and I couldn't be more wrong. It's had a huge impact on not only my recovery, but my growth as a person with a disability," Smutts said.
  As Smutts continues to transcend in his last days of high school, he looks forward to his future. He plans on attending the University of Missouri where he will study sports management in hopes of becoming an Athletic director.
  "Stay positive and motivated. Don't give up until you've reached the goals you've set for yourself," Smutts said.