Fatima Ramirez's leadership impacts those near and far
Hang on for a minute...we're trying to find some more stories you might like.
   In addition to adapting to the new climate at Mission Hills High School as a transfer student, Fatima Ramirez Estrada was able to master the English language.
   Despite her delayed start on campus, Ramirez immersed herself in Mission Hills culture by joining Link Crew and the program for English Learners. Understanding that learning English can be a real struggle, Ramirez is now a tutor for two Grizzlies.
   "Being able to help in the program truly makes me feel proud that I can pass my knowledge to my mentees, encourage them to get involved, go out and meet new people, and not let the barrier of language stop them from doing what they want," Ramirez said.
   Even those who do not know Ramirez personally are still able to perceive her enthusiasm and charisma by remembering her charming and contagious smile.
   "I want to be remembered as someone who likes to be around people, treats people with kindness and overall has a positive mindset," Ramirez said.
   Ramirez is actually the first member in her family to graduate high school in the United States, which make her family feel unbelievably proud of what she has accomplished.
   "I plan to attend Palomar College for two years and, after that, transfer to a four-year university,. I'm still trying to figure out my major and where I want to transfer, but I'm certain that I want to surpass myself academically and be successful," Ramirez said.
About the Contributors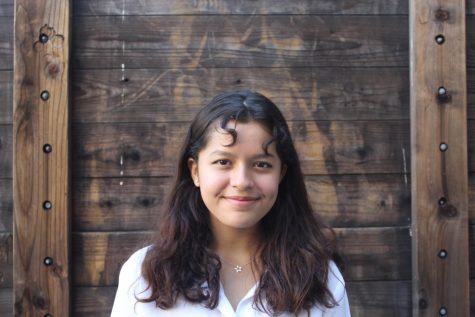 Evelyn Ramirez-Estrada, Communications Director
Evelyn Ramirez is a sophomore at Mission Hills High School and the Communications Director for the Silvertip. As the first editor to hold that position,...