Students embrace the challenge of teaching
Enjoy the fantastical elements of math or science or just looking for some extra change? The Breakthrough Junior Challenge may be your chance at success.
  The mysteries of the universe have slowly been solved over millennia, but much of this dense information is concealed in musty textbooks and locked within complex formulas. However, the educational institution Khan Academy is inspiring students around the world to share their knowledge of a difficult scientific or mathematical concept with the world and explain it in an understandable, engaging way through the Breakthrough Junior Challenge.
  "The challenge was not simply a competition for me, it was a turning point; the start of a new personal era where I felt like I was genuinely contributing something to the world and my existence had some greater purpose," said Hillary Andales, 2017 champion.
  The Breakthrough Junior Challenge is a competition in which students ages 13-18 have the chance to create a video teaching a mathematical or scientific concept in three minutes or less. This isn't just the participant standing and talking in front of a whiteboard, however; it's a dynamic video that includes animations and demonstrations of the idea being explained. Videos must be submitted by June 15 to www.breakthroughchallenge.org in order to be reviewed and judged.
 "Participating in the Breakthrough Junior Challenge will give you an amazing lifetime experience to unleash your scientific creativity and imagination," said Samay Godika, 2018 champion.
  In keeping with their dedication to rewarding education and learning, Khan Academy is partnering with the Breakthrough Prize Foundation in order to provide the winner with a $250,000 college scholarship, $100,000 science laboratory for their school, and a $50,000 prize for their math or science teacher that inspired them to take the challenge.
  "Winning the Breakthrough Junior Challenge changed my life, especially by opening up options for college. Originally, I was going to go to a state school in Ohio. That was the most affordable option. After winning the Challenge, any college became affordable. Now I am going to Harvard, which before I had never even considered," said Ryan Chester, 2015 winner.  
  The essential part of the competition is taking a concept and breaking it down so that a large audience who is unfamiliar with the idea can understand it. Being passionate about a topic is key because one's enthusiasm can inspire listeners to be engaged and to better retain the material. Having a strong grasp of technology is another bonus because video platforms and animation systems serve to make the idea more understandable. Above all, the challenge seeks to inspire adolescents to think outside the box and, most importantly, share their newfound knowledge with others. If this interests you, go to breakthroughjuniorchallenge.org to sign up.
About the Contributor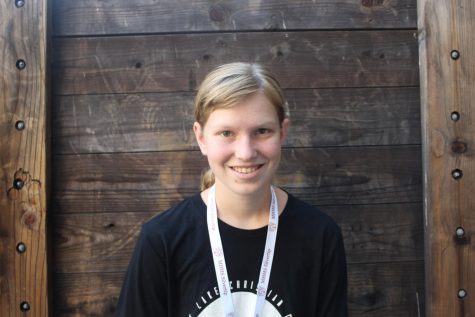 Hannah Larson, Grizzly Den Editor
Hannah Larson is the Grizzly Den Editor and is excited to bring awareness to community events happening in San Marcos. Hannah is going into her fourth...