20/20 vision becomes blurry with the 2020 election
More and more political (and not so political) figures are announcing their run for the presidency as the 2020 presidential election season begins.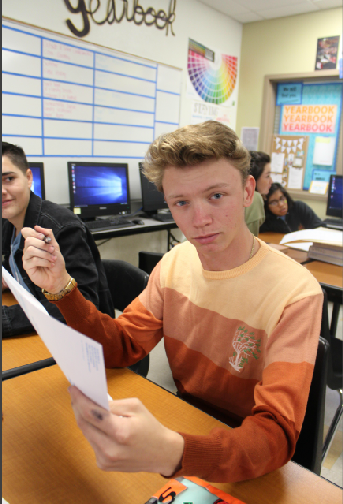 Donald Trump, the man who stirred controversy back in the 2016 election, may yet again win back the presidency in the upcoming year even with his current 42.4 percent approval rating.
  With the 2020 presidential election gradually making way, over 500 candidates have filed with the Federal Election Commission to run for president; only 10 of whom announced to be currently running at the moment. Some may prove to be more promising than others depending on what American citizens value most.
  "The 2020 presidential election is shaping up as a battle of the bases, and the Democrats' base is simply bigger. When their demographic advantage combines with an enthusiasm advantage and heightened party loyalty fueled by negative partisanship, they hold a significant structural advantage," said Rachel Bitecofer, professor of political science at Christopher Newport University.
   As of now, the only confirmed Republican running for Presidency is America's current President, Donald J. Trump, as he filed for re-election on his inauguration day back in 2016.
  "Donald Trump has a very high chance of winning the 2020 presidential election. There aren't any candidates that have the name recognition and the following he does. I don't think those currently running as Democrats have a chance against the President since we have a low unemployment rate and a very high economy; they will have nothing to fight except the wall. However, Obama, Clinton and Schumer all voted for a fence in 2006," Richard Tanaka (11) said.
  The other 10 candidates, all of which are currently running for the Democratic Party, are powered by their intentions in socialized health care, climate change and working out immigration and social issues.
  The United States Senator for California, Democrat Kamala Harris, has recently announced her campaign in running particularity for the people, as she has spent an utmost time of her life defending American values from the criminal justice system to support for middle-class homeowners.
  Additionally, Vermont's Senator Bernie Sanders has recently declared his presidential campaign, focusing primarily on health care and a need to better the lives of the less fortunate as well as hoping to increase the minimum wage to $15 an hour. With a 44 percent approval rating, he sits right below suspected-candidate Democrat Joe Biden, with his 53 percent approval rating, being the only candidate who has a favorable rating above 50 percent.
  "Americans are in desperate need of unity and progressive legislation. We have spent recent years in constant conflict over polarizing political matters; I believe our very own Senator Kamala Harris is the candidate to best remedy these years of division. She has spent her years in the Senate supporting both progressive and bipartisan bills to best benefit the American people and has the calm and unifying temperament our country needs in a leader," Cameron Parker (12) said.
  As of recently, Democrat Amy Klobuchar has announced her campaign in running for the presidency, hoping to rebuild "a sense of community" within America. With a plethora of candidates ready to tackle the debates and the polls, only time will tell who will reign victory.
Who do you think should win? Let us know in the comments below who you would vote for and why!
About the Writer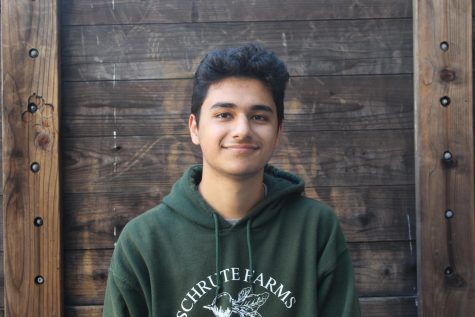 Joseph Kamandy, Multimedia Editor
Currently a senior attending Mission Hills High School, Joseph Kamandy wishes to take advantage of his opportunity in journalism, not only to strengthen...