Varsity girls soccer is in it to kick it
After a remarkable pre-season, the varsity girls soccer team continued to score some exciting goals while improving as a team. They faced a few hurdles along the way, which only helped strengthen the team.
  "I think the toughest obstacle was definitely the league we are currently in. We played in a very tough division, and it was difficult being that it is my first year on varsity," Angelina Calabrese (11) said.
  Although they competed against some highly-talented teams, our Grizzlies gave it their all and used these formidable opponents to enhance their skills. Despite their challenges, the team created worthwhile experiences.
  "We TP'd coach's house and then had to go run to his house and clean it up the next day. It was supposed to be a sort of punishment but ended up being really fun," Nicole Rich (11) said.
  The girls' season was quite strenuous, but despite not winning any games after their successful pre-season, their hard-fought matches prepared them for the playoffs. Through all of their trials and tribulations, everyone on the team had each other for comfort and support.
  "My greatest support system is my mom and my friends. My mom is always pushing me to do more and go the extra mile, so I can do more than what I think I can. My friends are always there to pick me up when I fall and cheer me on no matter what. Without these amazing people in my life, I would be completely lost, and I am so thankful for them," Patricia Tulloch (12) said.
  Due to the tough division this season, it became rather easy for the bunch to feel disheartened. However, through a great support system found within each other and their family members, the gritty Grizzlies didn't lose hope and took the best out of the experience, regardless of the outcome. The team ended the season with an overall score of 6-14. Although their league was rough, playing in Division I gave them significant opportunities to improve and learn new skills that they are excited to implement next season.
About the Contributor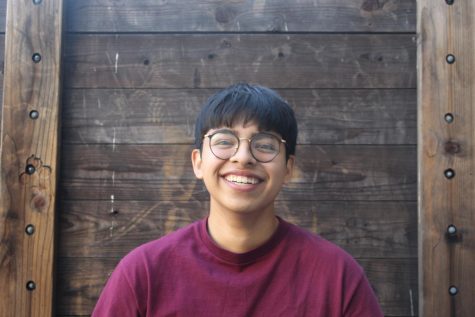 Antonio Morales Leyva, Opinions Editor
Antonio Morales Leyva is this year's Opinions Editor for the Silvertip. As an editor, Antonio facilitates freedom of speech by ensuring that student's...