Kelly Amador: incoming Anteater, forever role model
Reflecting on her high school experience as a integral part of her community, Amador also looks towards her future in college.
A determined, hard working leader, Kelly Amador prepares to start the next chapter of her life. A three year AVID student and active member of the community, Amador has a bright future beyond the classroom helping her peers.
"Kelly is going to change the world for the better! She cares deeply about the well-being of her peers. She consistently demonstrates empathy for others and does her best to encourage those around her to try harder and be better," said Jamie Yorba, Amador's AVID teacher.
A big accomplishment in Amador's high school career was representing Mission Hills's AVID program at San Marcos Middle School. Given the same presentation in eighth grade, being in the position of showcasing AVID was a significant memory for her.
"Having that full circle moment of me being up there, it felt kind of surreal because maybe there was someone in the audience that was just like me and I moved them that day to pursue something," said Amador.
"
[Exploring] your interests is really important and just finding whatever you think is best for you is key to your happiness and to success here.
— Kelly Amador
Amador would consider her biggest accomplishment to be making her family proud. As the first in her family in the United States to pursue education, Amador's achievements are uplifting to her family.
"Being able to showcase that my family name or that my ancestors had the ability but just weren't given the chance, I'm just representing what we're capable of doing," said Amador.
Accepted into her dream school, UC Irvine, she is pursuing a major in political science and a minor in Spanish as an incoming Anteater. Amador's close-knit circle of friends and family hope for her to know her worth.
"My advice for her would be to not underestimate and doubt herself. To remember she's more than her grades and know that she's absolutely amazing," senior Natasha Avila said.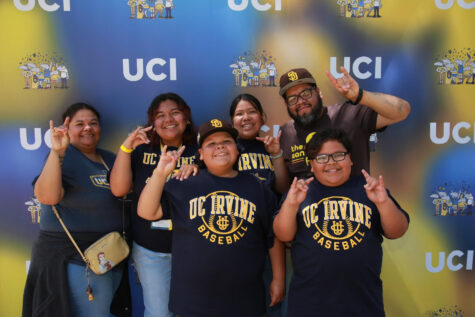 An accomplished presence on campus, Amador hopes for underclassmen to take their passions and turn them into something they can work toward.
"There's so many ways that you can use your interests to fulfill a career or make something out of what you enjoy so I think [exploring] your interests is really important and just finding whatever you think is best for you is key to your happiness and to success here," said Amador.
About the Contributors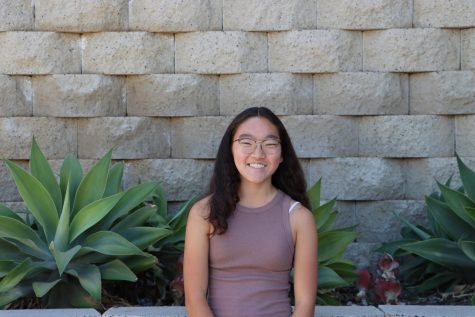 Lori Nishiguchi, News Editor
(She/her/hers) Lori Nishiguchi is a sophomore who joined the Silvertip in 2021. Lori believes that unbiased, truthful information is key to an accurately...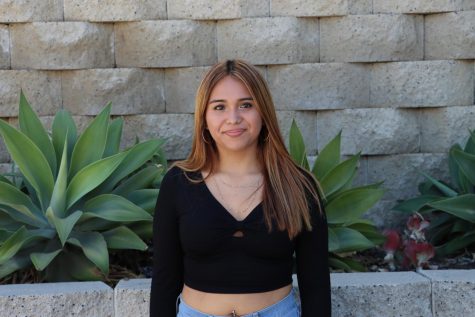 Itzel Alonso, Photographer
(She/her) Itzel is a senior who joined the Silvertip staff this year. Itzel believes that creativity is key for this class. Itzel has won for creativity,...