Karen Bass, Los Angeles' first female mayor
Sworn in by Vice President Kamala Harris, Karen Bass became Los Angeles's first female mayor.
Rep. Karen Bass has been elected the first female mayor of Los Angeles. She prevailed against billionaire Rick Caruso, who now holds the record for the most expensive campaign in LA history.
"I think it's a big step for LA. I feel like that's a big step for women in general. Other cities can take inspiration from LA's trailblazing," senior Nolin Chavez said.
Although both candidates ran as Democrats, Bass held the support of the Democratic Party. Caruso spent about 10 times more money on campaign funds than Bass, but Bass still pulled through, seeing a majority of her favorable votes coming in through mail-in ballots. Constant support from her Democratic allies helped her match the advertising produced by Caruso.
"It's always great to show representation of the people and have her be a positive role model for young women," said Ryan Miller, AP Government teacher. "It is important for her to focus on some of the social issues. The people of LA want to live in a safe environment. There have been a lot of people leaving the state of California and leaving LA, so they can try to find a way to bring people back to LA and make it a great place like it has been previously."
Politico reports LA is currently facing issues such as homelessness which have "continued to grow, despite billions in local and state dollars…." Bass's leadership skills will be tested as she is expected to lead the city out of crisis and into a stronger community.
"It's awesome that they have a female mayor, I also hope that she is able to represent all us females well and do a great job," said Dara Loftis, Expository Reading and Writing Curriculum teacher. "I'm not sure it's fair to expect one person to come in and fix it. There are multiple branches of city government and there are some systemic issues as well. The mayor's power is very limited, but I would love to see LA, San Diego, and California, in general, have a better program for homeless people to help them sustain long-term independence."
Bass was sworn in by Vice President Kamala Harris on Dec. 11. She also stated that her first task as mayor would be to declare a state of emergency in the city concerning the homelessness crisis. This may be her first step in a long mission to lead the City of Angels into a stronger and brighter future.
About the Contributor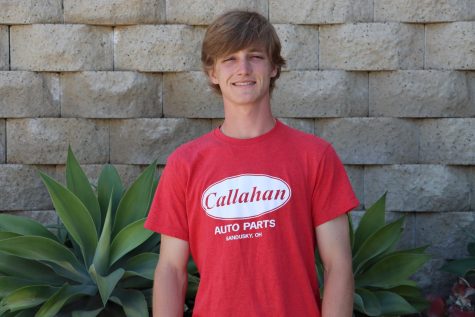 Jay Peters, Staff Writer
(He/him) Jay is a senior who joined the Silvertip staff in 2022. He believes that Mission Hills Silvertip is a key player in informing students and has...