Bradley Revilla takes flight
Spontaneous and adventurous, Bradley Revilla reaches new heights everyday, literally and figuratively. His friendly exterior and introverted center make him the overall humble person he is.
"I think he's a great kid… he is a stand up person [and] he wants to do well, I think he's caring and treats people the way he wants to be treated," algebra and calculus teacher Marcus Boring said.
After high school, Revilla plans to party in the summer and attend California State University at Fullerton to study mechanical engineering in the fall. Revilla has a large background in mathematics, as he has taken and passed seven math classes at Mission Hills.
"Just being able to start in algebra I and progress, catch up and do well in calculus BC and AP statistics was a good accomplishment," Revilla said.
While being a good student, Revilla has been a pole vaulter on the track team for four years, making friends and helping others succeed along the way.
"He helped me further gain myself in pole vaulting, he's helped me through many years since we've been friends for quite a while," junior Zackary Cowan said.
Revilla plans to also continue pole vaulting in college. Looking back, one of his favorite memories was collecting hail and having a snowball fight at a home track meet during his freshman year.
"We turned [an] umbrella upside down and we collected all the hail in there… in California, on that field right there we had a snowball fight. It was the sickest thing because it never snows," Revilla said.
Reflecting on his own high school experience, Revilla hopes younger students do well academically by reaching out for help.
"As easy as it is to cheat and get through high school, if you just go out of your way just a little bit just to ask for a little bit extra help… you'll [not only] feel so much better about yourself, it'll teach you a lot of lessons on how to get through life better," Revilla said.
About the Contributor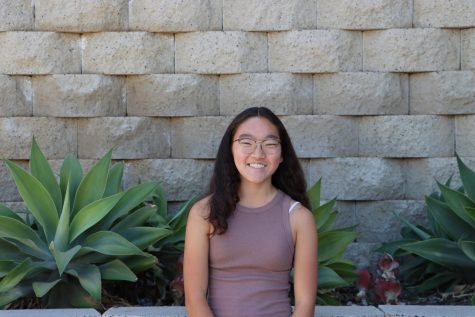 Lori Nishiguchi, News Editor
(She/her/hers) Lori Nishiguchi is a sophomore who joined the Silvertip in 2021. Lori believes that unbiased, truthful information is key to an accurately...