5 Flavorful Ice Cream Stops in San Marcos
There are a variety of ice cream variants and flavors in the world created with the intent of being enjoyed. Despite this, not every place that serves this frozen treat is guaranteed to become successful. Thankfully, there are many well-managed ice cream places that satisfy customers without looking like a run of the mill place. Whether it's from a fast-food restaurant or an ice cream parlor inside a mall, these places live up to their customers' high expectations through their superior ice creams.
Dairy Queen
This franchise is best known for its iconic Blizzards that are flipped upside-down by many employees before being served to customers. What makes these frozen treats special is the variety of flavors offered on the menu. Ignoring common flavors like vanilla, strawberry, and chocolate, Dairy Queen mixes things up by adding candy bar flavors like Oreos, Reese's, Snickers, and much more; limited time Blizzards, like a s'mores variant available during the summer, offers a sense of surprise for customers both old and new. If the customer wants something more traditional, no one could go wrong with a chocolate-covered sundae or a milkshake of the customer's choice. Chill & Grill restaurants combine these options with the addition of lunch items like hamburgers, fries, and chicken tenders. Inside the Westfield North County mall, there's a Dairy Queen combined with Orange Julius which trades the traditional hamburgers and fries for smoothies.
"The taste [of the Oreo Blizzard] is pretty good and it isn't that hard to bite into it despite the chunks of Oreos scattered inside," said Freshman Alyce Enriquez
La Michoacana
Despite there being countless ice cream parlors with the name La Michoacana, the one in San Marcos nails to satisfy their customers. Walking in customers can expect ice cream flavors popular in Mexico like pistachio, mamey sapote, and piñón (pine nuts). This ice cream parlor isn't exclusive to serving ice cream, menu items like Tostielote, Tostilocos, and Fruta con Chile are great food editions for fans of the Mexican fares.
"I like mango ice cream [from La Michoacana] because it tastes like summer," said January Freimann, math teacher.
Häagen-Dazs
The brand isn't limited to selling ice cream in grocery stores, as they can serve customers inside of malls like Westfield North County. What makes their ice cream special is the number of flavors they make. Flavors like dulce de leche, green tea, mango, raspberry, cherry vanilla, and coffee can make unique experiences for customers every time they visit. However, not all of these flavors listed are available in every Häagen-Dazs, which makes these flavors all worthwhile once people find them.
"Mint chocolate chip [is my favorite ice cream flavor], I love the flavor of mint and I love chocolate so it combines my two favorite flavors," said Lindsey Maheu, oceanography, and chemistry teacher.
Ruby's Diner
Unlike most restaurants with hamburgers and fries and milkshakes with very few flavors, Ruby's has a whopping ten milkshake flavors and more on their menu. Most people by now have tried a chocolate-flavored milkshake before, but Ruby's offers chocolate turtle, chocolate chip cookie dough, chocolate banana, and double dark chocolate chip to their royal chocolate fans. Customers should also try Butterfinger, salted caramel, and mocha-flavored milkshakes when they get the chance. Like Dairy Queen, Ruby's Diner adds limited-time milkshake flavors like Nutella and peppermint during the holiday seasons.
Freddy's Frozen Custard & Steakburgers
When comparing ice cream to frozen custard, people won't see much of a difference other than frozen custard is made with egg yolk. The frozen custard from Freddy's takes advantage of its uniqueness by attracting more customers to the fast-food franchise. These frozen custards come in cups with a variety of toppings like hot fudge, chocolate chips, M&Ms, Oreo, and almonds. The menu also consists of sandwiches or Steakburgers as the menu calls it, which can pair well with a frozen dessert.
Whether it's during the spring, summer, autumn, or winter, these places are guaranteed to satisfy. These frozen treats can not only leave customers content with their excellent quality but have them walk away with many memories made with friends and family.
About the Contributors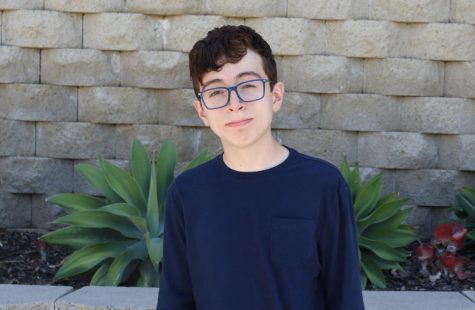 Pedro Rodrigues, Staff Writer
Pedro Rodrigues is one of the many Silvertip staff members you'll encounter at Mission Hills High School. Despite spending most of his time on the computer,...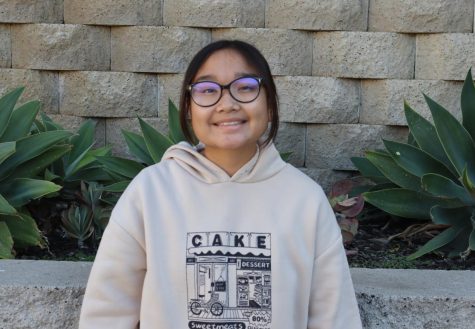 Taylin Jimenez, Staff Photographer
Taylin Jimenez is a junior who joined the Silvertip staff in 2021. Taylin believes that the Silvertip is a place for students of Mission Hills to go to...