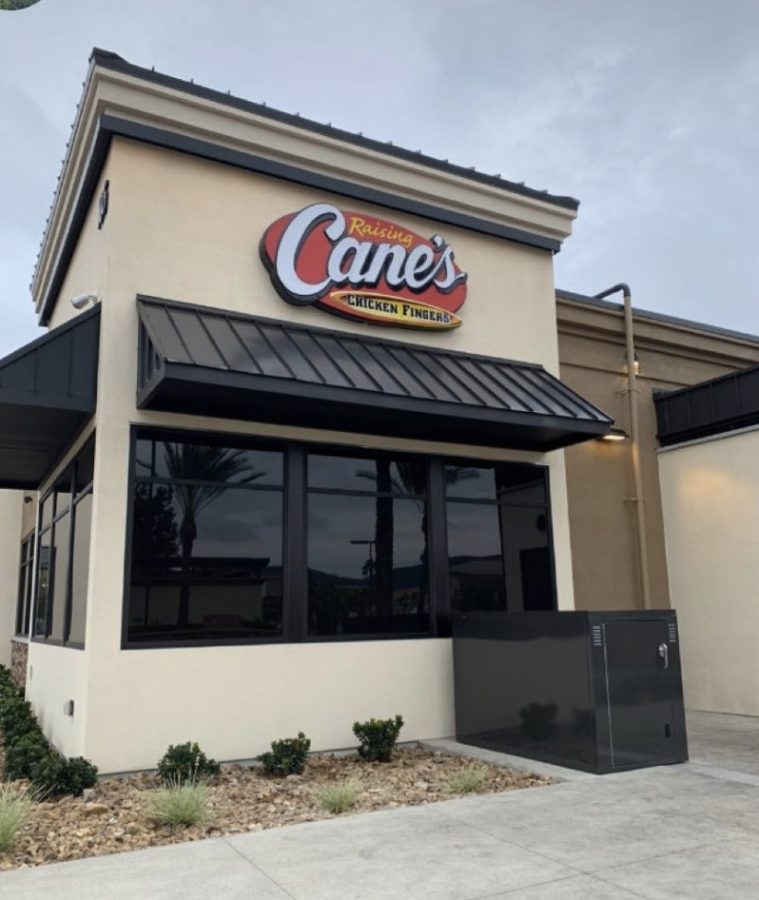 Leila Poorman
   Arriving straight from Baton Rouge, Louisiana, Raising Cane's Chicken Fingers came to San Marcos back in July. Since then, they have been embraced by the community with open arms, and are willing to support the people it serves however they can. 
   "Our goal is simple; to serve, and give back to the community that has given so much to us. We strive to be the best-in-class community partners, because it is the right thing to do," said Lindsay Stone, Area Leader of Marketing for Raising Cane's.
   This San Marcos restaurant is one of five in San Diego County, and is the third to be established here. Similar to Chick-fil-A, the restaurant chain is known for its all-chicken menu, consisting entirely of chicken fingers –with the exception of their chicken sandwich– served with Texas Toast, coleslaw, and their signature Cane's Sauce. However, they are different in a number of ways: their mascot is the yellow Labrador Raising Cane III, who can be followed on Instagram @RaisingCane3, and they were established in 1996, so are around 50 years younger than Chick-fil-A. 
   "Raising Cane's overall has a great environment because of the food and energy that they provide," said junior Sofia Fernandez. "Compared with other chain restaurants, Cane's provides a clean and well decorated facility. Also, their customer service is very good; they make sure to greet you and thank you for supporting their company. The food there is also really good- I have never had a bad meal there."
   Raising Cane's made its entrance on July 27, 2021, opening with balloon animals, face painting, and an appearance from the Mission Hills High School Cheer Team.
  "Since opening in San Marcos at the end of July, we are honored to have partnered with over 40 local community organizations, some of which include: SPOT Saves Pets, City of San Marcos, San Marcos Chamber, San Marcos Promise, Boys & Girls Club of San Marcos & San Marcos Pop Warner just to name a few," said Stone.
   Students at Mission Hills have been generally accepting of Raising Cane's endeavors in supporting local institutions. 
   "I think it's really good because funding from the city council doesn't necessarily reach certain programs as much, so they lack sufficient funds," said junior Kyra Capezzone. "Having a popular and loaded sponsor will bring awareness to these programs, helping them do more and reach more people."
   Earlier this fall, Raising Cane's partnered with the Silvertip for a fundraiser that donated 15% of its sales from all MHHS students who ordered that night to this program. The Silvertip hopes to fundraise enough money to produce a few printed editions this year. To learn more about donating to our program, please visit https://mhhsnews.com/partnership/.