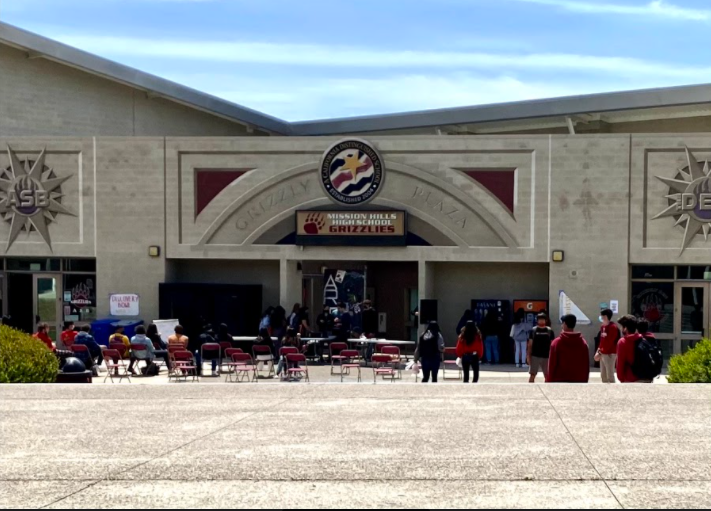 Victor Bautista
In the first two weeks of May, every grade competed in a series of school-spirit-related activities in an event called the Clash of Classes. The class that showed the most spirit (and thus earned the most points) placed first in this year's competition.
"Because I didn't know about the event and I didn't feel comfortable participating in it. The feeling of nervousness had come up to me, and since I was a freshman; I didn't know anyone," freshmen Jayley Cevallos said.
The Clash of Classes has been an annual tradition at Mission Hills for the last four years. It typically takes place over the course of a week, but that time was doubled due to the alternating cohort schedule. These weeks consist of dress-up spirit days, lunchtime activities and games, and competitions between classes. At the end of the two weeks, ASB announced which class won this year's competition.
The first week of the Clash of Classes started on May 3; Monday's theme was USA attire, Tuesday and Wednesday's theme was tacky tourists, and Thursday and Friday's theme was "through the decades," where each class dressed up in a certain decade's fashion: seniors were the 2000's, juniors were the 90's, sophomores were the 80's, and freshmen were the 70's. The second week of the Clash of Classes started on May 10. Monday's theme was Greek Life, Tuesday and Wednesdays were Mathlete vs. Athlete, and Thursday and Friday's were class colors, where seniors wore red, juniors wore green, sophomores wore yellow, and freshmen wore blue.
"It's always fun to dress up with your friends and make memories, especially with the circumstances of this year with COVID," senior Olivia Boisvert said.
Other than dressing up, there were other ways to get points. You could participate in the canned food drive or lunchtime games and activities such as school trivia, karaoke, cornhole, and Spikeball.
This year's winners are the seniors. Following them are the sophomores and juniors in second and third place. Last but not least, the freshman placed fourth.
Regardless of their placings, all classes did well to show school spirit.