Tottenham Hotspur F.C.: A Legit Title Contender or Mediocre?
Tottenham Hotspur has been mediocre of late, but their offense certainly has the firepower to rescue them from their slump and propel them into a position capable of crowning them Premier League champions.
The Premier League season is over half way through, and many teams are after the coveted Premier League Title. Currently, Tottenham Hotspur places eighth in the league, just two points behind Everton and Chelsea. Tottenham has never won the Premier League since its creation in 1992, nor has it won a meaningful trophy since the 2008 League Cup. This has left many doubting the club's legitimacy this season. Even so, here is why Tottenham Hotspur has a very real chance to end that drought and win the league this season.
"I don't know if they'll win it all, but Tottenham's attack will definitely give them a shot," Junior Jacques Goren said.
Tottenham Hotspur has one of the best attacking fronts in the Premier League, with 34 goals scored during their first 20 matches played. Harry Kane and Heung Min Son have been some formidable forwards this season, making Tottenham's attacking front frightening to other teams. Tottenham has also made a splash in the transfer market by making a loan move for the return of club legend Gareth Bale. Several years ago, Bale was a top player for Real Madrid, however, many doubt that he will be able to play at the level he once did, as he is now 32 years old. If Tottenham can get Bale to play even remotely close to what he once was, he will be a huge addition to an already dangerous front line. Kane, Son, and Bale have already proven themselves as individuals, and as a team they are even more threatening to defenses.
Paired with their blistering attack, Tottenham's midfield has been bolstered tremendously since the last season. Previously labeled as a transfer bust, Tanguy Ndombele has been one of the best central midfielders in the Premier League this season with his creativity on the ball. Alongside him is Giovani Lo Celso, who provides an abundance of creativity along with the Frenchman, Moussa Sissoko, who adds strength and toughness to the squad. Playing behind them is the most underrated transfer signing in arguably any league, Pierre Emile-Højberg. He has been amazing, match after match, picking out teammates with his pinpoint passes and tackles. The midfield has been extraordinary this season, but is often overshadowed by the brilliance of the attackers.
"Although they have a great front three and midfield, the defense is definitely dragging them down," Junior Diego Lozano said.
Tottenham's defense, however, leaves fans skeptical. They have struggled to keep clean sheets in the Premier League this season, with almost all of their shutouts coming against bottom tier clubs. Considering consistent improvement since the start of the season, there is some promise for their defense. They upgraded both fullback positions with left back Sergio Reguilon, who has been masterful, and right back Matt Doherty, who has been improving every game. Although Tottenham's center backs have been lackluster near the beginning of the season, the starting pair of Toby Aldwerield and Eric Dier have been great in recent games and are showing promise for the rest of the season.
Tottenham has lost four of their last five matches, scoring just five goals throughout. However, between Son and Kane, Tottenham's offense can be explosive when they get going. If their offense can catch fire, they have a good chance of being title contenders, when the season is all said and done.
Although Tottenham has long been the butt of premier league jokes for being trophyless for many years, they certainly have the potential to come away with the Premier League Title in the 2020-2021 season.
About the Writer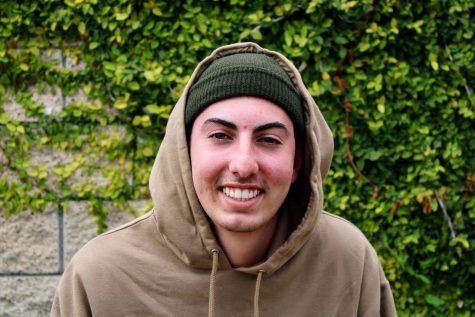 Logan Papazis, Staff Writer

(He/Him) Logan Papazis is a junior at Mission Hills High School. He has been a part of the school basketball team for the past two years. His hobbies...